Timeline of Donald Trump on media
This is the timeline of Donald Trump on media
Welcome to the timeline of Donald Trump on media history past future previous next date day month year
Tweeted "Only a fool would buy the @NYDailyNews. Loses fortune & has zero gravitas. Let it die!" Said "When I watch a George Will or a Charles Krauthammer, you know, I've watched them for years, they're losers. They're just losers. They sit there, they haven't done anything,"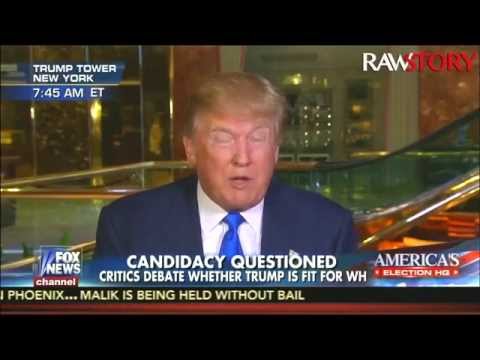 Wrote "Jonathan - You are the racist, not I. Get rid of your 'hate.' Best wishes, Donald Trump"
With Katy Tur "Don't be naive. You're a very naive person," he said. When Tur stumbled while referencing some statistics to bolster her point, Trump mocked her inability to get the question out. "Try getting it out. Try getting it out. I mean, I don't know if you're going to put this on television. But you don't even know what you're talking about. Try getting it out, go ahead," he said.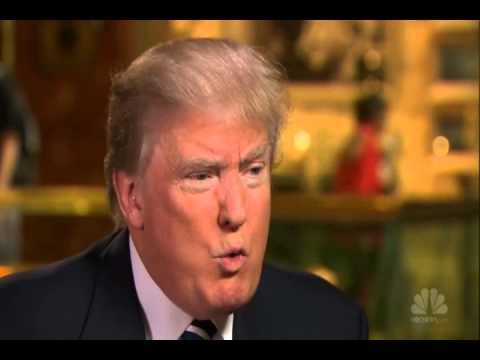 Said "That's a typical case of the press with misinterpretation. They take half a sentence, then they take a quarter of a sentence. They put it all together. It's a typical thing."
www.newsmax.com/Headline/telemundo-jose-diaz-balart-donald-trump-illegal-immigrants/2015/07/24/id/658754/
Trump bars Des Moines Register from campaign event.
www.usatoday.com/story/news/politics/2015/07/25/trump-bars-des-moines-register-campaign-event/30648457/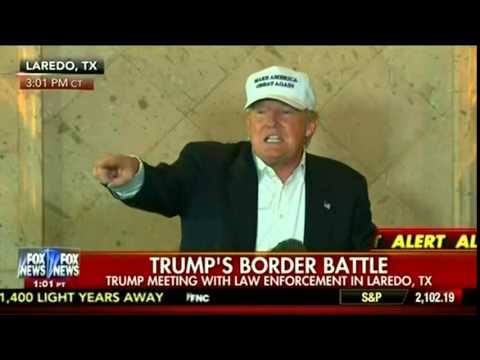 Tweeted "I really enjoyed the debate tonight even though the @FoxNews trio, especially @megynkelly, was not very good or professional!" Tweeted "Wow, @megynkelly really bombed tonight. People are going wild on twitter! Funny to watch." "She gets out and she starts asking me all sorts of ridiculous questions," Trump said in a CNN interview. "You could see there was blood coming out of her eyes, blood coming out of her wherever. In my opinion, she was off base."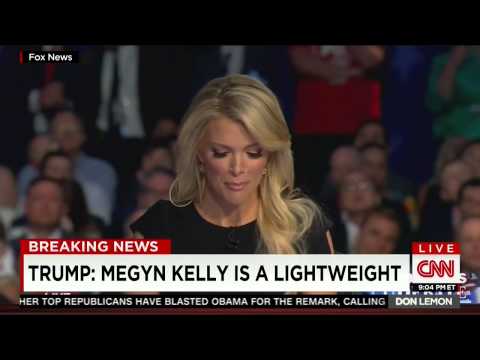 Tweeted "I liked The Kelly File much better without @megynkelly. Perhaps she could take another eleven day unscheduled vacation!" Jorge Ramos Ejected from Donald Trump Press Conference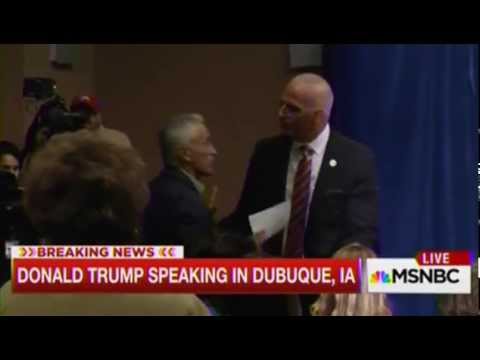 Tweeted "Incompetent @RichLowry lost it tonight on @FoxNews. He should not be allowed on TV and the FCC should fine him!" Said "I don't think anybody reads [National Review], Joe, I think it has no power whatsoever. And he's not a respected guy." Tweeted "Dishonest @nytimes reporter Jonathan Martin refused to acknowledge massive crowd surge forward… https://instagram.com/p/8BVHhTmhbv/" "The photographer is a f***ing thief," an exasperated Trump boomed in a telephone interview, referring to the Associated Press photojournalist who shot the initial picture. "Tell them they're a fraud, whoever took it. I just got killed on that thing, and it was just really unfair. It's godd**n unfair." Said "The CNN reporter, absolutely horrible reporter, she starts off saying, 'Oh look, the room was half empty.' The room wasn't half empty. Everybody was standing right next to me in the front of the room. I want to tell you, you can tell [CNN president] Jeff Zucker, I think it was terrible, disgusting reporting."
www.dailymail.co.uk/news/article-3248214/It-s-godd-n-unfair-Trump-says-photos-half-South-Carolina-ballroom-look-like-schmuck-audience-crowded-podium-near-him.html#ixzz3n32g8RdN
Republican presidential contender Donald Trump has been criticised for mocking a disabled New York Times reporter. Mr Trump performed an impression of Serge Kovaleski, who suffers from a congenital joint condition, at a rally.
www.bbc.com/news/world-us-canada-34930042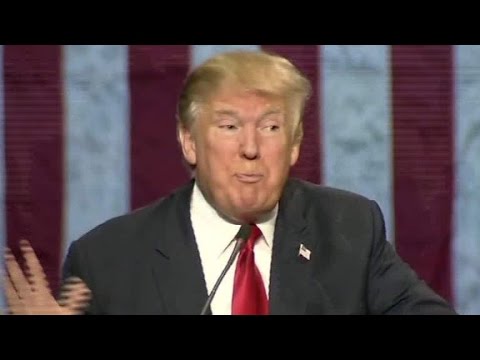 Said "I would never kill them, but I do hate them. And some of them are such lying, disgusting people. It's true,"
www.businessinsider.com/donald-trump-killing-reporters-vladimir-putin-2015-12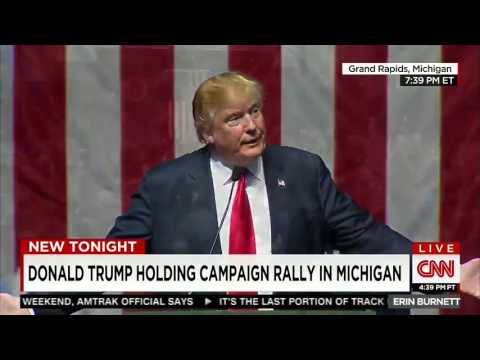 "Why should the networks continue to get rich on the debates?" Trump told reporters at a news conference in Marshalltown. "Why do I have to make Fox rich?"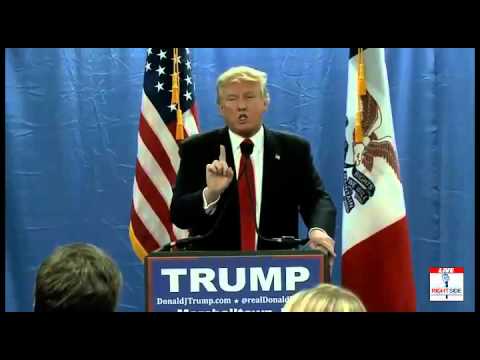 The blacklist The Washington Post is not the first. Donald Trump has been denying press credentials to news outlets for nearly a year. It's become known in media circles as "the blacklist" -- a running catalog of newsrooms deemed by Trump to be unfair and banned from his campaign events accordingly. The list includes an assortment of digital outlets, the largest Spanish-language broadcaster in the country, a premiere local newspaper and -- now, with The Post -- one of the most prestigious news organizations in the world.
money.cnn.com/2016/06/14/media/donald-trump-media-blacklist
Says, "I love the media" as he tests the microphone, ahead of his anticipated speech at the Republican National Convention.
Says "No, the media's been very dishonest, but we put up with it. But I let people know about it. There's tremendous dishonesty in the media. But I let people know about it."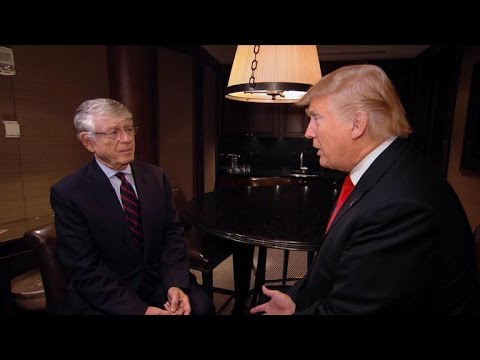 Donald Trump's media cocktail party: Reporters the president-elect avoids and hates go to his Mar-a-Largo soiree The president-elect has not had a press conference since July but he has had two off-the-record sessions with press
www.salon.com/2016/12/19/donald-trumps-media-cocktail-party-reporters-the-president-elect-avoids-and-hates-go-to-his-mar-a-largo-soiree/
Donald Trump refused to take a question from a reporter from CNN during his first press conference as president-elect, telling the journalist "you are fake news." The president-elect also attacked Buzzfeed, which published the entire document but admitted it is both unverified and contains errors. Trump called the news organization a "failing pile of garbage" and that he thinks Buzzfeed is "going to suffer the consequences" of publishing the report.
globalnews.ca/news/3174861/donald-trump-cnn-fake-news-jim-acosta/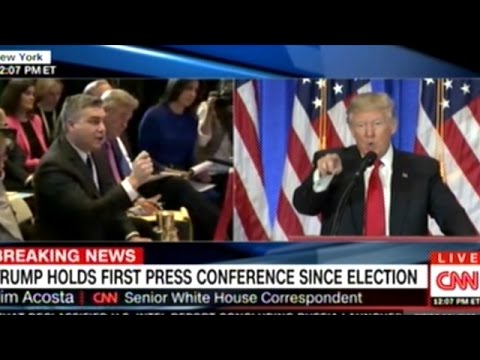 On Day Two, Trump prayed, met the CIA and attacked the press
edition.cnn.com/2017/01/21/politics/trump-presidency-day-two/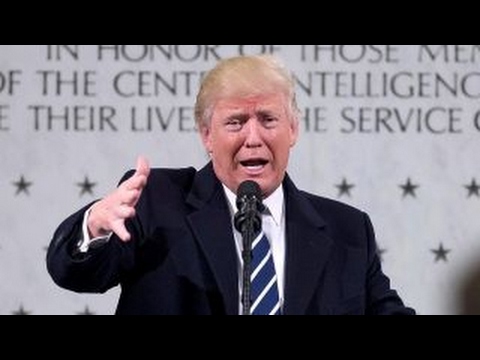 Donald Trump says 'dishonest' media is the United States' new 'opposition party'
globalnews.ca/news/3210449/donald-trump-says-dishonest-media-is-the-countrys-new-opposition-party/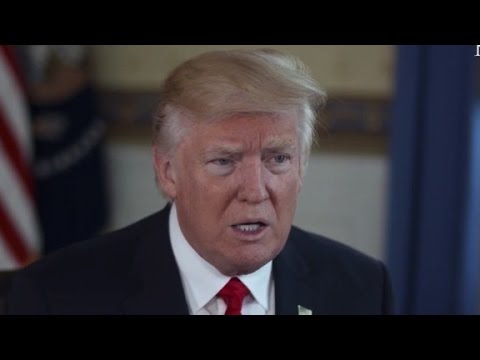 Throughout the news conference in the East Room of the White House, the new president delivered repeated criticism of the news media, accusing it of being "out of control" and promising to take his message "straight to the people." "The press has become so dishonest that if we don't talk about it, we are doing a tremendous disservice to the American people," Trump said. Released via the Republican Party website, the "Mainstream Media Accountability Survey" asked a series of questions focusing on the alleged shortcomings of the press, naming some media outlets.
www.independent.co.uk/news/world/americas/us-politics/donald-trump-media-survey-email-questions-a7585071.html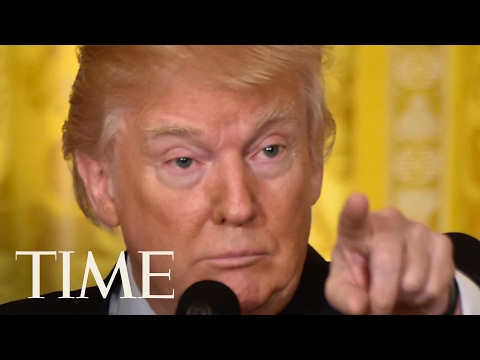 President Trump Finally Says It, Brands CNN as 'The Clinton News Network' at CPAC
ijr.com/2017/02/809966-president-trump-finally-says-it-brands-cnn-as-the-clinton-news-network-at-cpac/
Some media outlets, including CNN and the New York Times, were blocked from a White House briefing Friday just a few hours after President Donald Trump ramped up his criticism of news media at the Conservative Political Action Committee (CPAC).
globalnews.ca/news/3271378/some-media-blocked-white-house-briefing-donald-trump-sean-spicer-fake-news/
Tweeted "FAKE NEWS media knowingly doesn't tell the truth. A great danger to our country. The failing @nytimes has become a joke. Likewise @CNN. Sad!"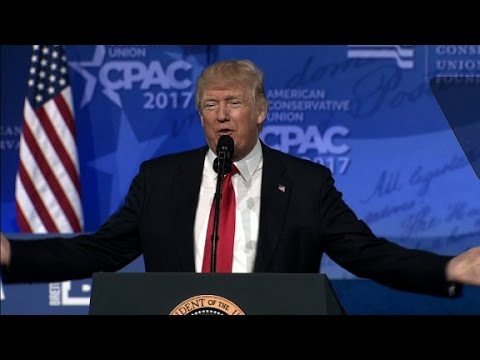 other interesting timelines
All Mamamoo's Music Videos
Andrew Garfield
Same-sex marriage legalized
American Civil War
Timeline
Chronology
History