Timeline of Liverpool's Major Trophies
This is the timeline of Liverpool's Major Trophies
Welcome to the timeline of Liverpool's Major Trophies history past future previous next date day month year
First Division Just eight years after entering the Football League, Liverpool Football Club rose to the pinnacle of the English game with a title triumph that set the tone for future generations at Anfield. In summing up the season, the Liverpool Echo wrote: "It was a tussle between Liverpool and Sunderland up to the last day of the season, but the Anfield men never faltered. Since the beginning of the year they have only twice gone under. The Liverpool men are the only team who have scored more goals on opponents' grounds (23 to 22) than the home side. This is a great achievement. "In away games they won seven times and drew five times, which secured them 19 points out of 34, more than half on opponents' territory. Their goals at home were nearly 3-1 against the opposition, when they won 12 times and drew twice. The facts mentioned point to the all-round excellence of the Liverpool team, their defence having the best record of the whole division. Liverpool are also credited with the most goals, 59 to Sunderland's 57." Cr.
www.liverpoolfc.com/history/reds-crowned-champions-for-first-time
First Division A newly-promoted team winning the League Championship? It would never happen today. But, more than a century ago, that's exactly what manager Tom Watson achieved by clinching successive Division Two and One titles. With goal hero Joe Hewitt netting 25 at one end and £340 signing Sam Hardy keeping shots out at the other, Liverpool trampled over English football's aristocracy to bring the Championship back to Anfield for only the second time. Each week, crowds of about 18,000 watched the Reds dispatch sides such as Wolves, Bury, Notts Forest, Newcastle and Brentford with consummate ease. Middlesbrough suffered most, falling to our sword 5-1 and 6-1. Not that Watson's men had things all their own way. Incredibly, Liverpool lost their first three games of the campaign, including an embarrassing 5-0 reverse at Villa Park. Still, the Reds recovered and would eventually top the table four points ahead of north-west rivals Preston. Cr.
www.liverpoolfc.com/history/title-returns-to-anfield
First Division An opening day thrashing at Sunderland's Roker Park hardly boded well for a renewed assault on the league title, but Liverpool recovered from the 3-0 reverse to bring a third Championship back to Anfield. The close season saw manager David Ashworth draft in Manchester United winger Fred Hopkin for a hefty £2,800, and the Yorkshireman proved an effective ever-present as the Reds brought sides such as Bradford, Huddersfield, Preston and Aston Villa to heel. Up front, Harry Chambers and Dick Forshaw battled it out for the title of top scorer, netting an impressive 21 and 20 respectively. The biggest win of the league campaign came in front of 50,000 supporters at Anfield, Chambers claiming a hat-trick in a 5-1 demolition of high-flying Cardiff. At the other end of the spectrum, a 4-0 defeat at Oldham's Boundary Park was hard to swallow. Still, despite losing two of the final three games of the season, Liverpool ended 1921-22 as comfortable champions, six points ahead of second-placed Tottenham. To make things even sweeter, north-west rivals Manchester United were relegated after finishing bottom. Cr.
www.liverpoolfc.com/history/third-title-win-secured
First Division They say it's harder to retain the Championship than to win it in the first place – and the task is made even tougher when your manager jumps ship midway through the season. But this is exactly what the Reds did in 1922-23 despite the departure in February of boss David Ashworth, who, with his side on the brink of back to back titles, decided to return to the club where he started out, Oldham Athletic. Thankfully, Ashworth's bombshell didn't affect things on the pitch and Liverpool went on to clinch the Championship by finishing six points ahead of Sunderland. Cr.
www.liverpoolfc.com/history/back-to-back-title-triumphs-for-reds
First Division The Germans might have bombed our chippies, but Liverpool Football Club remained intact – and with a little bit of rebuilding managed to claim the first post-war League Championship. The season was also memorable for the rise of two true icons. It was during an incredible 7-4 victory over Chelsea that 49,995 spectators watched Billy Liddell score his first league goal for Liverpool. He'd go on to amass 229 goals in a 23-year Anfield career and is still regarded by some as the greatest player ever to wear a red jersey. Remarkably, the same fixture also saw Bob Paisley given his league debut. Good enough to tally 227 appearances for Liverpool, he'd later acquire true legendary status as the club's manager. Cr.
www.liverpoolfc.com/history/reds-confirmed-as-post-war-champions
First Division After a season of consolidation following promotion from Division Two, Bill Shankly completed a remarkable turnaround in the club's fortunes by bringing the League Championship back to Anfield. It might have been our sixth title, but it was the first of what would become an unprecedented era of success as Liverpool conquered England and Europe. It was a season of goals, goals, goals, with 60 plundered in front of a jubilant Anfield faithful alone. Fans saw their heroes net five or more goals on an incredible seven occasions throughout the season, including a 6-1 thrashing of Sheffield United in the first game of 1964. It was a run of seven straight wins through March and April which ultimately secured the title, a time in which Shanks' watertight defence proved its worth by conceding just two goals. Cr.
www.liverpoolfc.com/history/title-won-for-sixth-time
First Division Having won the FA Cup for the first time in 1965, Bill Shankly knew he'd crafted a side capable of scaling the heights of English football. In fact, so confident was he of mounting a serious title challenge that the only significant signing ahead of the 1965-66 campaign was reserve goalkeeper John Ogston, who went on to play just a single league game for the club. Instead, Shanks put his trust in his Cup heroes – the likes of Ian St John, Ron Yeats, Ian Callaghan, Roger Hunt, Peter Thompson and Tommy Smith. At the back, a foursome of Gerry Byrne, Chris Lawler, Ron Yeats and Tommy Smith, not to mention custodian Tommy Lawrence, were proving impregnable. A run of seven consecutive clean sheets in spring is among the best sequences in the club's history. Incredibly, just 15 players were used throughout this momentous campaign, with Byrne, Callaghan, Lawrence, Smith and Yeats all ever-present. Cr.
http://www.liverpoolfc.com/history/title-reclaimed-after-chelsea-win
First Division Bill Shankly's men had not won a trophy since the 1966 Charity Shield success against Everton and following a frustrating period of transition they were now on the verge of greatness. Gone were the stalwarts of the Scot's first red revolution with the likes of Ron Yeats and Ian St John replaced by a new, younger generation that included Anfield legends in the making, such as Emlyn Hughes and Kevin Keegan. It all-but guaranteed the Reds the title after Arsenal were held to a 2-2 draw at Southampton. The Leeds players showed their respect at full-time when they lined up to applaud the Liverpool players from the pitch. All that was left was for Shankly's men to go on and secure their first ever European trophy. The stage was a two-legged UEFA Cup final and the victims were Borussia Moenchengladbach as Liverpool brought the curtain down on a marathon season of 66 matches in style. The double achievement was all the more remarkable given the fact that the Reds boss used just 16 players throughout the season. Cr.
www.liverpoolfc.com/history/eighth-league-title-secured
First Division The 1975-76 season was Liverpool's 84th season of football since they were established. Having been runners-up the previous two seasons, Liverpool reclaimed the league championship, finishing just one point ahead of their closest competitor. The UEFA Cup also brought success, with Liverpool beating Bruges in the final. The FA Cup and League Cup campaigns were less successful, as Liverpool went out in the early rounds in both. Cr.
liverpoolfc.wikia.com/wiki/1975-76_season
First Division The First Division title triumph of 1976-77 was built upon a home record that saw Bob Paisley's men claim an impressive 18 victories from their 21 matches at Anfield. Only Middlesbrough, West Brom and West Ham managed to escape from the red half of Merseyside without suffering defeat as Liverpool continued their imperious march towards the 10thtitle in our history. Cr.
www.liverpoolfc.com/history/ten-titles-for-reds-after-hammers-draw
European Cup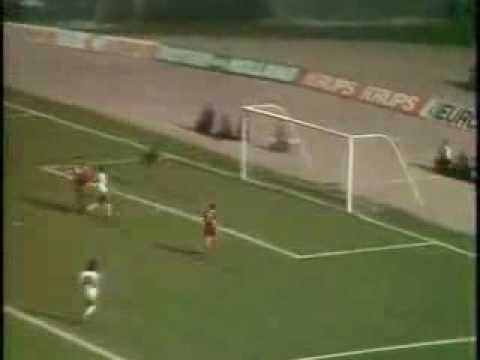 European Cup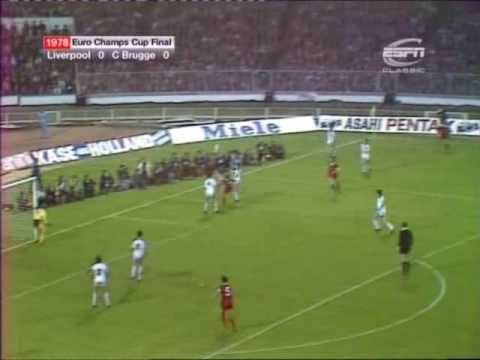 First Division It goes to show the quality of the class of 1978-79 when Anfield legend Graeme Souness offers this flattering assessment of the club's 11th title winning side. "I am tempted to say that team was the best I ever played in." It's easy to see why the midfield maestro was so glowing in his praise of the two times European champions, who swept to the league title in record-breaking style, amassing a magnificent 68 points - a football league record under the old two points for a win system. At times Bob Paisley's side were irrepressible and with a free-scoring attack that plundered 85 goals in total and a defence that became officially recognised as the meanest back four in history, having conceded just 16 goals all season, it was clear to see how they cruised to the title unchallenged. Cr.
www.liverpoolfc.com/history/villa-victory-seals-league-triumph
First Division Terry McDermott became the first player to be named PFA Player of the Year and Football Writers Footballer of the Year in the same season as Liverpool retained the title for a record-breaking 12th time. Cr.
www.liverpoolfc.com/history/reds-clinch-twelfth-title
European Cup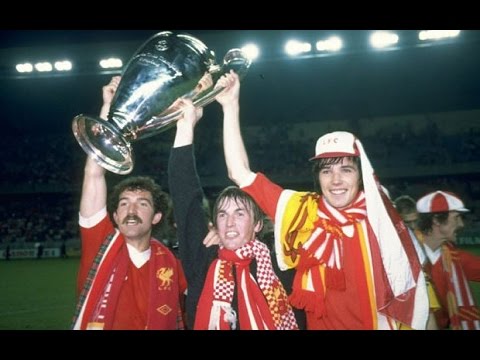 First Division On Boxing Day, 1981 a 13th league title for Liverpool looked inconceivable following an awful first half of the season which included defeats to Ipswich, Wolves and Southampton. The turning point came after a 3-1 loss to Man City when manager Bob Paisley decided to shuffle his pack. Most notably, he installed Graeme Souness as captain at the expense of European Cup-winning skipper Phil Thompson. It might not have been universally popular, but the decision proved inspired as Paisley finished the season with a fifth league title, a second League Cup and his fifth Manager of the Year award. This was a new look Liverpool side. With Ray Kennedy and Jimmy Case sold, and goalkeeper Ray Clemence lost to Spurs, the gaffer put his faith in youth. Bruce Grobbelaar, Ronnie Whelan, Sammy Lee and Ian Rush all given their chance to shine while Mark Lawrenson was a surprise £900,000 arrival. Cr.
www.liverpoolfc.com/history/13th-title-heads-to-anfield
First Division Liverpool clinched back-to-back titles by an 11-point margin over newly-promoted Watford. The most memorable day of the season came on November 6 – an occasion the Kop still sings about all these years later. Rush scored one, Rush scored two, Rush scored three and Rush scored four in a 5-0 drubbing of Everton in their own backyard. Unsurprisingly, Rushie once again ended the campaign as leading goalscorer thanks in no small part to his partnership with King Kenny, which was now at its most potent. The pair bagged an incredible 42 league goals between them. The summer that followed saw Bob Paisley resign as boss – a decision which had been announced 12 months previous - after nine years and 13 major honours, with fellow bootroomer Joe Fagan taking the reins. Cr.
www.liverpoolfc.com/history/reds-win-14th-title-as-paisley-bows-out
First Division Joe Fagan's first season in charge of Liverpool was nothing short of sensational. The Bootroom boy had been charged with the task of replacing the most successful manager in British football history and was the obvious choice after the success Bob Paisley had enjoyed following in the footsteps of Bill Shankly. The 'promote from within policy' had worked so well in the past and Fagan's appointment would be no exception. Draws against Notts County and Norwich City saw them end the season as champions for the 15th time with a penalty shoot-out win in the European Cup final in Rome capping a magnificent first season at the helm for the man nicknamed 'Smoking Joe.' Cr.
www.liverpoolfc.com/history/fagan-leads-reds-to-title-glory
European Cup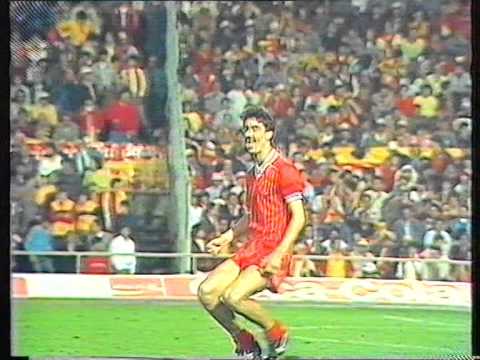 First Division Liverpool Football Club kicked off the 1985-86 under a giant cloud. The events of Heysel just four months previous had heaped shame on Anfield but that grey cloud was to have a glorious silver lining. Under the inspirational guidance of player-manager Kenny Dalglish the Reds overcome the challenge of reigning league champions Everton to capture a 16th championship crown. Fittingly it was King Kenny's goal that clinched the title at Stamford Bridge on May 3 and with that in the bag Liverpool stood on the threshold of their first league and FA Cup double when they walked out at Wembley for the FA Cup final the following week. Cr.
www.liverpoolfc.com/history/kenny-leads-reds-to-double
First Division Kenny Dalglish's new-look Liverpool were dubbed 'better than the Brazilians' after blasting their way to league title number 17 with some of the most exciting, exhilarating and attacking football ever witnessed at Anfield. Some even call this team the greatest in the club's history. It was a time when matchday queues snaked the streets around Anfield as punters waited to witness summer signings Peter Beardsley, John Aldridge and John Barnes tear opposition defences apart. A collapsed sewer under the Kop meant the Reds faced a tough start to the campaign with three away games. An opening day victory at Arsenal in a new grey kit set the tone, however, and Liverpool went on to lose just two league games all season – a club record. The Reds went on a Football League record-equalling 29-game unbeaten run from the start of the season, and by January were 17 points clear of Man Utd at the top. While Aldridge top scored with 29 in all competitions, it was Barnes who took the plaudits of the football writers and the PFA, both of which voted the winger Player of the Year. Others deserve a mention too, not least Steve McMahon, a driving force in midfield who bagged nine goals himself. The title was wrapped up with four games left to play on April 23 thanks to a 1-0 victory over Spurs at Anfield. Although the season ended with a shock FA Cup final defeat to Wimbledon, the scintillating football played through 1987-88 made some believe they were witnessing the greatest team in the history of English football. Cr.
www.liverpoolfc.com/history/17th-title-secured-against-tottenham
First Division Having endured the heartbreak of seeing the title snatched away from them in the most dramatic of circumstances, Liverpool returned to action in the 1989-90 season determined to return the first division championship to its rightful place inside the Anfield trophy cabinet. It would be something of an understatement to say that it had been a difficult start to the year for Kenny Dalglish and his side and with the tragedy of Hillsborough still very much in their thoughts, they were keen to try and concentrate their minds on the football and their attempt to win what would be title number 18. It had been a rollercoaster ride but they had finished the season as champions and as they put six past Coventry City at Highfield Road on the final day of the campaign few would have anticipated that it would be the last time they could proudly boast to be champions for many years to come. Cr.
www.liverpoolfc.com/history/reds-clinch-18th-league-title
UEFA Champions League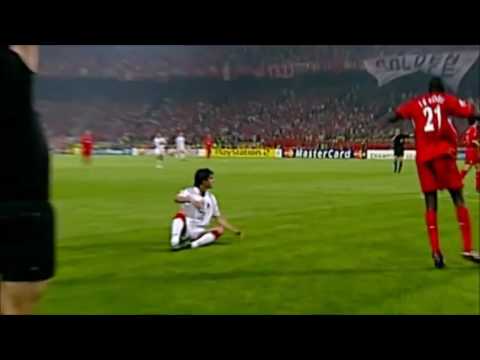 UEFA Champions League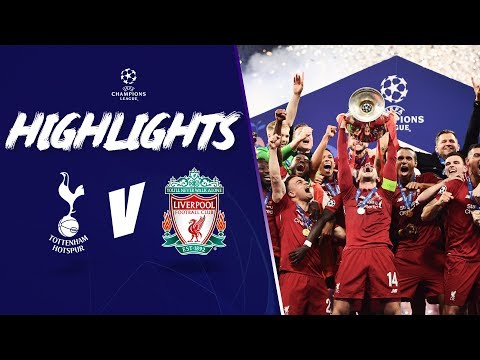 FIFA Club World Cup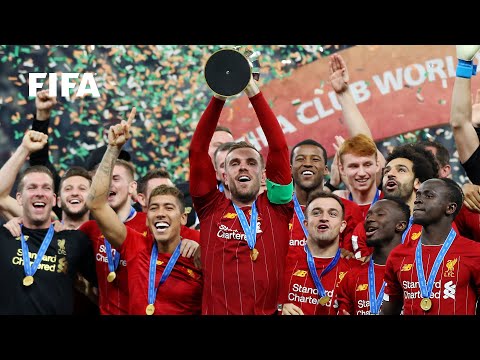 UEFA Super Cup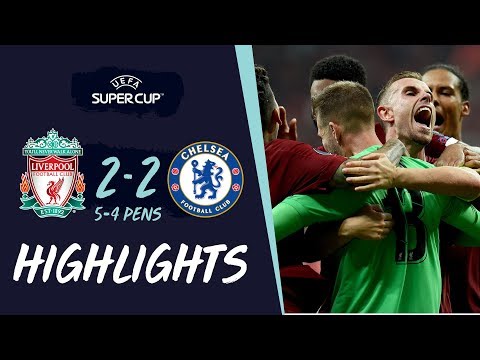 Premier League On 25 June, Liverpool clinched their nineteenth league title—the first since 1989–90 and the first during the Premier League era. Upon winning the league, Liverpool claimed the unusual achievement of winning the Premier League earlier than any other team by games played (with seven remaining) and later than any other team by date (being the only team to clinch the title in June). Cr.
en.wikipedia.org/wiki/2019–20_Liverpool_F.C._season
FA Cup The 2022 FA Cup Final was an association football match played at Wembley Stadium in London, England, on 14 May 2022. Chelsea and Liverpool were the finalists, the same as in the 2022 EFL Cup Final earlier in the season. This was the first time that the same pair of teams met in both the EFL Cup Final and the FA Cup Final of the same season since Arsenal and Sheffield Wednesday in 1993. Organised by the Football Association (FA), it was the 141st final of the Football Association Challenge Cup (FA Cup) and the showpiece match of English football's primary cup competition. The match also marked 150 years since the first FA Cup Final was played in 1872. The match was televised live in the United Kingdom on free-to-air channels BBC One and ITV (the first time since 1988 that both channels have simultaneously broadcast an FA Cup Final). In the UK, live radio coverage was provided by BBC Radio 5 Live and talkSPORT. Liverpool won the trophy for the first time since 2006, with Liverpool manager Jürgen Klopp becoming the first German manager to win the FA Cup. Chelsea set a record by losing a third consecutive final, after defeats to Arsenal and Leicester City in the 2020 and 2021 finals, respectively. As winners Liverpool already qualified for the UEFA Champions League by their position in the 2021–22 Premier League, the 2022–23 UEFA Europa League position went to the sixth-placed Premier League team, Manchester United. Cr.
en.wikipedia.org/wiki/2022_FA_Cup_Final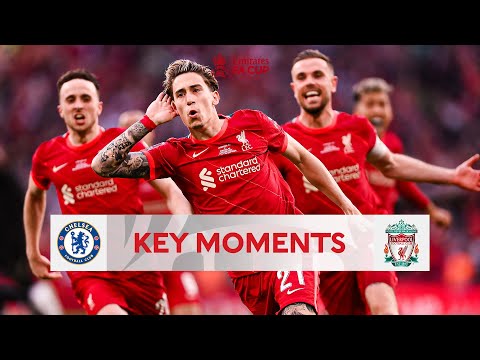 League Cup The 2022 EFL Cup Final was the final of the 2021–22 EFL Cup. It was played between Chelsea and Liverpool at Wembley Stadium in London, England, on 27 February 2022. The match saw no goals in the initial 90 minutes or the additional 30 minutes of extra time and went to a penalty shoot-out; each of the first 21 kicks in the shoot-out was scored before Chelsea goalkeeper Kepa Arrizabalaga missed his to give Liverpool an 11–10 victory and a record ninth EFL Cup title. It was the first EFL Cup final since 2017 not to feature Manchester City, who had been knocked out in the fourth round by West Ham United. Cr.
en.wikipedia.org/wiki/2022_EFL_Cup_Final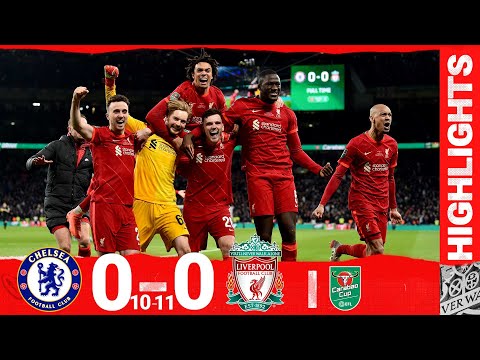 other interesting timelines
Chelsea's Major Trophies
Adele - Discography
10 of Obama's greatest accomplishments.
Same-sex marriage legalized
Timeline
Chronology
History