Timeline of Patrick Mahomes' achievement timeline
This is the timeline of Patrick Mahomes' achievement timeline
Welcome to the timeline of Patrick Mahomes' achievement timeline history past future previous next date day month year
Patrick Lavon Mahomes II is born in Tyler to parents Randi (Martin) Mahomes and Pat Mahomes
Mahomes was a member of the USA Southwest champions from Tyler, Texas, in the 2010 Junior League Baseball World Series in Taylor, Michigan
Mahomes is named the American State Bank Player of the Year. Whitehouse High School's rifle-arm quarterback Patrick Mahomes was named the inaugural American State Bank Player of the Year during a banquet on Thursday at Hollytree Country Club. The junior three-sport star wins a $10,000 scholarship to the college of his choice. It will be held at ASB until Mahomes graduates next year. Each week during the high school football season, players were nominated from area fans, coaches and teachers for the weekly award. Then a five-person committee voted on the weekly winner, who was then eligible for the Player of the Year honor. more ...
www.tylerpaper.com/sports/highschool/whitehouses-mahomes-the-asb-player-of-the-year/article_918e06be-03e5-5cd3-868f-35b1b017a99f.html
Mahomes helps lead Whitehouse to the UIL state baseball tournament for the first time. Whitehouse had very little drama in reaching its first-ever state baseball tournament, winning all 10 playoff games in the process. There was plenty of drama Thursday night at Dell Diamond in the Wildcats' Class 4A semifinal against perennial state power Corpus Christi Moody. And for the first time in a month, Whitehouse went down in defeat. Moody scored the go-ahead run on a fielding error with two outs in the bottom of the sixth, defeating the Wildcats 3-2 to end the best season in Whitehouse history -- one game short of the state championship game. more ...
etsn.fm/corpus-christi-moody-scores-late-to-edge-whitehouse-3-2-in-class-4a-state-semifinal/
Mahomes and the Whitehouse Wildcats defeat John Tyler, 55-54, for the District 16-4A title. Mahomes threw for 371 yards and six touchdowns and ran for 85 yards and two touchdowns.
Mahomes was selected as the Texas Associated Press Sports Editors football Player of the Year Patrick Mahomes might have to decide between his passion and his future in a few months, just as his father did some 25 years ago. For now the three-sport star at Whitehouse High School wants to enjoy his senior year and the latest honor coming from the game he has grown to love. Mahomes was named the Texas Associated Press Sports Editors football player of the year Friday, becoming the second straight son of a former major league pitcher to win the award. more ...
www.lubbockonline.com/article/20131221/NEWS/312219853
Mahomes signs with Texas Tech. IN THE TEXAS TECH CAREER RECORD BOOK Ranks among the elite passers in Texas Tech history despite foregoing his senior season to enter the NFL Draft … ended his career ranked third in passing yards (11,252), touchdown passes (93), attempts (1,349) and completions (857) … ranked second all-time among Red Raider quarterbacks with 22 rushing touchdowns … also second in touchdowns responsible for (115), third in career in yards of total offense (12,097) as well as career attempts (1,657). more ...
texastech.com/sports/football/roster/patrick-mahomes-ii/3309
Mahomes broke the NCAA FBS records for single-game total offense with 819 yards in a loss to Oklahoma. He tied the NCAA record for single game passing yards with 734. He fell one short of the record for most attempts at 88.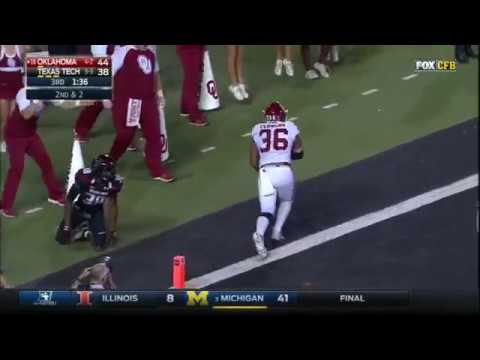 The Kansas City Chiefs trade with the Buffalo Bills for the No. 10 pick in the NFL Draft and select Mahomes. KANSAS CITY, Mo. -- The Chiefs made a bold move to solve their long-term situation at quarterback when they traded up Thursday night to select Patrick Mahomes of Texas Tech. The Chiefs acquired the 10th pick from the Buffalo Bills in return for the 27th pick, their first-round choice in 2018 and a third-rounder (91st overall) this year. Mahomes is the first quarterback drafted by the Chiefs in the opening round since 1983 (Todd Blackledge). more ...
www.espn.com/nfl/draft2017/story/_/id/19259218/2017-nfl-draft-kansas-city-chiefs-trade-select-patrick-mahomes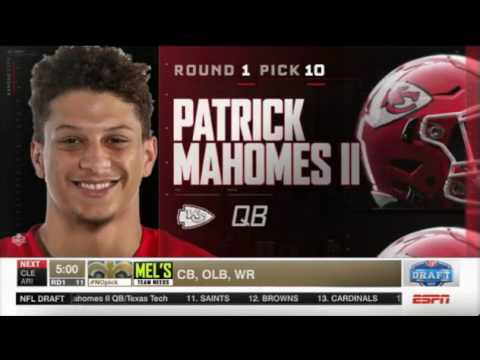 Patrick Mahomes makes first NFL start, throwing for 284 yards against the Denver Broncos. Made his NFL debut and first start during the Chiefs 2017 regular season finale against the Broncos (12/31) and completed 22 of 35 passes (62.9%) for 284 yards. His 284 passing yards are the second-most by a rookie passer in a single-game in franchise history. He added seven carries for 10 yards.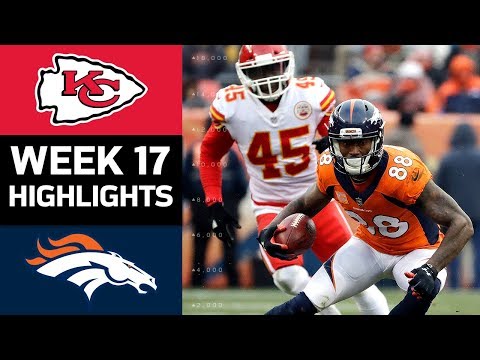 Threw 26 touchdown passes and 2,810 yards through Week 8 of the 2018 season, the most passing touchdowns and passing yards in a player's first nine career games in the Super Bowl era. Chiefs' Patrick Mahomes off to historic start to season Patrick Mahomes is off to a torrid start that rivals any in NFL history. Through eight games in 2018, the Kansas City Chiefs quarterback has thrown for 26 touchdowns, 2,526 yards, and a 115.3 passer rating. Let's put some of his stats into perspective with the help of the indefatigable NFL Research team: more ...
www.nfl.com/news/chiefs-patrick-mahomes-off-to-historic-start-to-season-0ap3000000980366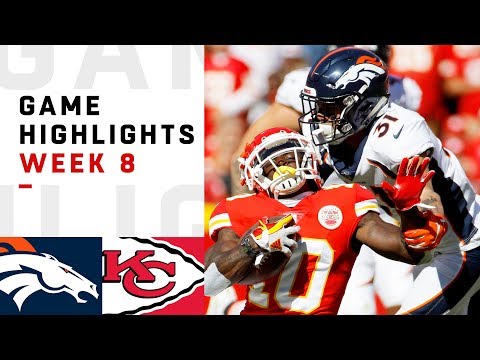 Threw 29 touchdown passes in his first 10 career NFL games, more TD throws than any QB in NFL history in their first 10 games. Patrick Mahomes breaks ancient NFL record Patrick Mahomes has continued to crush records in his young career, and they just keep getting crazier by the day. NFL Research has been tweeting the Chiefs a lot this season. With 3,042 yards and 29 passing touchdowns, Patrick Mahomes has more yards and passing touchdowns through 10 career games than any player since 1950. And the game against the Browns isn't even over yet. more ...
chiefswire.usatoday.com/2018/11/04/patrick-mahomes-breaks-ancient-nfl-record/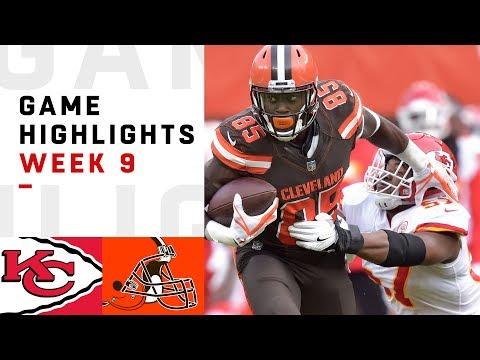 Broke the Chiefs single-season passing touchdown record, passing Len Dawson with 31 touchdown passes through Week 10 of the 2018 season. Patrick Mahomes breaks Len Dawson's Chiefs record in first half of Cardinals game It took Patrick Mahomes all of 56 seconds to tie Len Dawson's 1964 franchise record Sunday afternoon. AImost two quarters later, he broke it with his second touchdown pass to Tyreek Hill, this one a 14-yard completion for his 31st touchdown strike of the season. The Chiefs defeated the Arizona Cardinals 26-14. "That is something I'd do on Madden," Hill said of Mahomes throwing 31 touchdowns this season. "For him to come in and do that, that's amazing. A lot of people doubted him saying he wasn't going to do this or wasn't going to do that. He is shutting a lot of people up right now and I'm proud of him. He's just got to continue to move forward and stay humble." more ...
www.kansascity.com/sports/nfl/kansas-city-chiefs/article221504380.html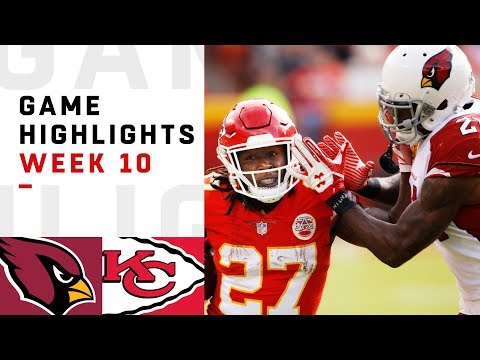 Patrick Mahomes named NFL MVP. Chiefs QB Patrick Mahomes named 2018 NFL MVP After a season during which Patrick Mahomes expanded the possibilities of the quarterback position, the Associated Press recognized the obvious: He's already the league's best player. The 23-year-old was announced as the NFL's 2018 MVP Saturday night at NFL Honors, making Mahomes the youngest recipient of the award since Dan Marino in 1984. It's difficult to find a historical precedent for Mahomes because of his combination of athletic gifts, smarts and creativity, although Marino's early dominance is a fine place to start. They each instantly announced their arrival on the NFL stage as forces of nature that opposing defenses would have to reckon with for more than a decade. Their styles, of course, are rather different. Mahomes' combination of throws across his body, no-look passes and vertical strikes flummoxed defenses all season. He can change speeds and arm angles like his dad, a former Major League Baseball reliever. more ...
www.nfl.com/news/chiefs-qb-patrick-mahomes-named-2018-nfl-mvp-0ap3000001015458
Mahomes led the Chiefs to a win over San Francisco in Super Bowl LIV, and he was named the game's Most Valuable Player. Mahomes finished 26 of 42 for 286 yards, two touchdowns and two interceptions, adding 29 yards on nine carries on the ground. Patrick Mahomes named MVP of Super Bowl LIV after leading Chiefs' comeback MIAMI GARDENS, Fla. -- The legend of Patrick Mahomes added its most remarkable chapter yet Sunday night as the Kansas City Chiefs quarterback engineered a fourth-quarter comeback over the San Francisco 49ers en route to earning Super Bowl MVP honors. "It's this team. We have heart," Mahomes said following the 31-20 win in Super Bowl LIV at Hard Rock Stadium. "Coach [Andy Reid] pushes us to be the best people we can be and never give up." "I've been waiting to say it my whole life: I'm going to Disney World," Mahomes continued, echoing a tweet he posted in 2013. more ...
www.espn.com/nfl/story/_/id/28623988/patrick-mahomes-named-mvp-super-bowl-liv-leading-chiefs-comeback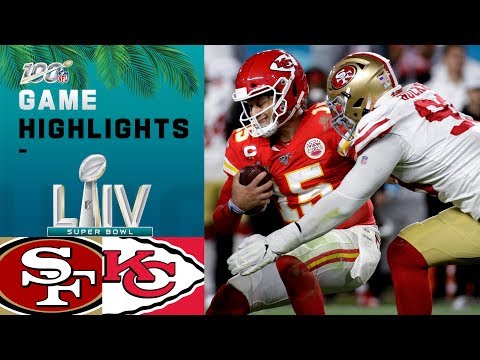 Mahomes was named to the NFL's All-Under-25 Team. Patrick Mahomes, Joey Bosa headline NFL All-Under-25 Team Who are the most promising rising stars in the NFL? Marc Sessler compiled a roster of the top players under 25 years old heading into the 2019 season. Note that players must be less than 25 years old on Sept. 5, the day the season kicks off. Players have been listed with their age as of Sept. 5. Quarterback: Patrick Mahomes, Kansas City Chiefs (23 years old as of Sept. 5). No need to get too cute out of the gate: Mahomes is the clear choice under center after an MVP campaign that rewarded fans with more than just bursting box scores. Yes, the Chiefs passer notched the kind of statistical feats that make keyboard-facing number bods hot and bothered (for starters, his 134.2 passer rating from a clean pocket marked the highest qualifying single-season mark in the 13-year history of Pro Football Focus) while tossing for 5,097 yards at 8.8 yards per attempt with 50 touchdowns and 12 picks. It's about how the newbie starter did it, though, beguiling cover men and puzzling even the smartest chess players with a fast-arriving ball that left defenses out of position all season long. With Mahomes at the helm, the Chiefs were an explosive beast with a knack for raining down points like an NBA team on a 24-2 run. It's fair to expect Mahomes' numbers to regress some in 2019, but that doesn't diminish his physical gifts. Cleveland's Baker Mayfield (24) would be my second choice here -- with so much to like -- but Mahomes is the unquestioned leader today. more ...
www.nfl.com/news/patrick-mahomes-joey-bosa-headline-nfl-all-under-25-team-0ap3000001032132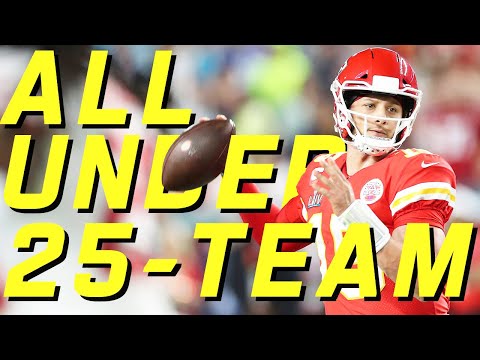 Mahomes signed a 10-year extension worth $503 million — the richest contract in sports history. Patrick Mahomes' record $503 million contract details revealed Chiefs star signed richest deal in sports history Superstar Kansas City Chiefs quarterback Patrick Mahomes shattered another record on Monday in the form of his 10-year, $503 million contract extension. The $503 million contract is the richest in sports history and marked the first time ever that an NFL player became the world's highest-paid athlete. With the extension in places, Mahomes is under contract with the Chiefs through the 2031 season. more ...
www.foxbusiness.com/sports/patrick-mahomes-record-503-million-contract-details-revealed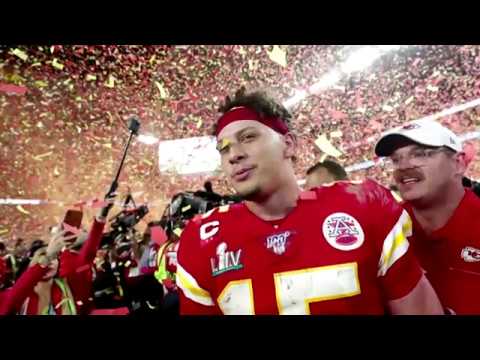 Mahomes gets Super Bowl ring and gets engaged to Brittany Matthews. Patrick Mahomes and Longtime Love Brittany Matthews Are Engaged The Kansas City Chiefs player and his longtime girlfriend are finally tying the knot Super Bowl LIV MVP Patrick Mahomes and girlfriend Brittany Matthews are making it official. The longtime couple — who have been dating since they were teenagers — are engaged. The Kansas City Chiefs quarterback, 24, popped the question on Tuesday, revealing the happy news on his Instagram Stories with a photo of Matthews' stunning ring. more ...
people.com/sports/patrick-mahomes-brittany-matthews-engaged/
Mahomes named Sportsperson of the Year by Sports Illustrated. Meet Your 2020 Sportsperson of the Year Winners: Patrick Mahomes A Super Bowl victory—complete with game MVP trophy—cemented his status as the NFL's top player, but it's what Mahomes has done off the field since that's elevated him to a new level of importance. I was at home when I saw the video on TV: NFL stars, one after another, calling out the names of victims of police brutality and proclaiming that "Black Lives Matter. A lot of great players voiced their support. But the one who stood out most, the one who made me say "Wow," was Patrick Mahomes. more ...
www.si.com/sportsperson/2020/12/07/patrick-mahomes-kansas-city-chiefs-sportsperson-award
Mahomes earns 342,353 Pro Bowl votes, the most in the NFL. Chiefs QB Patrick Mahomes tops fan voting for 2021 Pro Bowl Kansas City Chiefs quarterback Patrick Mahomes received 342,353 total fan votes to lead all players in balloting for the 2021 Pro Bowl presented by Verizon. Fan voting ended on Dec. 17. Seattle Seahawks quarterback Russell Wilson (335,156 votes) ranked second overall, while Tennessee Titans running back Derrick Henry (315,359), Kansas City Chiefs tight end Travis Kelce (309,710 votes) and Green Bay Packers quarterback Aaron Rodgers (309,131 votes) rounded out the top five. The Pittsburgh Steelers led all clubs in total votes received. The Seahawks, Packers, Chiefs and Bills rounded out the top-five teams to receive the most fan votes. more ...
www.nfl.com/news/chiefs-qb-patrick-mahomes-tops-fan-voting-for-2021-pro-bowl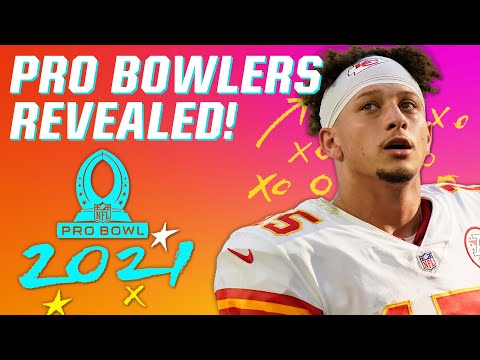 Mahomes and the Chiefs advance to their second straight Super Bowl with a 38-24 win over the Buffalo Bills. Buffalo Bills 24-38 Kansas City Chiefs: Patrick Mahomes, Tyreek Hill and Travis Kelce star Kansas City Chiefs head to Tampa Bay for Super Bowl LV, where they will take on the home-town Buccaneers, looking to become the first team to win back-to-back Super Bowls since the 2003-04 New England Patriots - who had the very same Tom Brady at quarterback more ...
www.skysports.com/nfl/news/12118/12198111/buffalo-bills-24-38-kansas-city-chiefs-patrick-mahomes-tyreek-hill-and-travis-kelce-star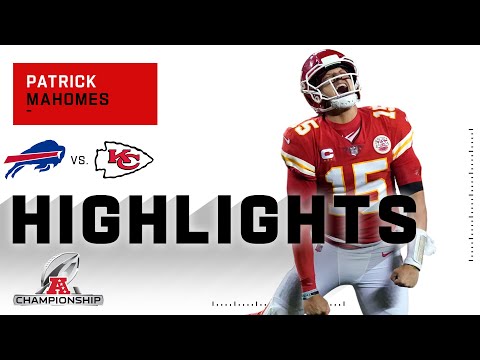 other interesting timelines
Chadwick Boseman
Same-sex marriage legalized
United States COVID19 million cases milestones
All Mamamoo's Music Videos
Timeline
Chronology
History