Timeline of Trump on climate change
This is the timeline of Trump on climate change
Welcome to the timeline of Trump on climate change history past future previous next date day month year
Trump signs a letter calling for urgent climate action. As Grist reported in 2016, Trump and three of his children signed a 2009 letter to President Barack Obama calling for a global climate deal. "We support your effort to ensure meaningful and effective measures to control climate change, an immediate challenge facing the United States and the world today," declared the letter, which was signed by dozens of business leaders and published as an ad in the New York Times. "If we fail to act now, it is scientifically irrefutable that there will be catastrophic and irreversible consequences for humanity and our planet." More info
grist.org/politics/donald-trump-climate-action-new-york-times/
The timeline source :
www.motherjones.com/environment/2016/11/trump-climate-timeline
Trump claims scientists admitted global warming is a "con." Around this time, Trump caught wind of the so-called "ClimateGate scandal," in which climate deniers wrongly claimed a trove of hacked emails showed that scientists had conspired to fabricate evidence of global warming. Trump said (inaccurately) on Fox News that there was an email "sent a couple months ago by one of the leaders of global warming, the initiative…almost saying—I guess they're saying it's a con." He added that "in Washington, where I'm building a big development, nobody can move because we have 48 inches of snow." More info
www.motherjones.com/environment/2011/04/history-of-climategate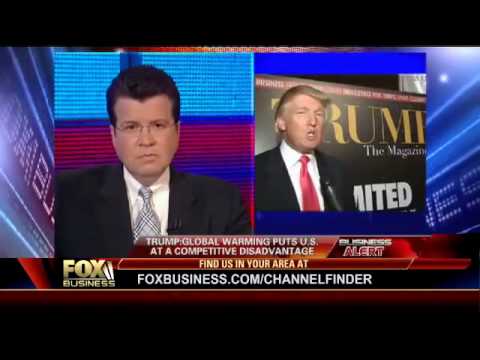 "The concept of global warming was created by and for the Chinese." Trump tweeted.
Trump declares global warming a "hoax." As an unusually powerful ice storm ripped through the southern part of the United States, Trump announced that climate change is a "hoax." More info
https:usatoday.com/story/news/nation/2013/12/06/winter-weather-ice-storm-texas-kentucky/3889065/


Trump says scientists are in on the hoax. On January 6, Trump went on Fox News to discuss a severe cold snap that set records across the country. "This winter is brutal," said Trump, adding that climate change is a "hoax" perpetrated by "scientists [who] are having a lot of fun." Trump kept up this line of argument throughout the long and miserable winter. More info weather.com/storms/winter/news/coldest-arctic-outbreak-1990s-midwest-south-east-20140103 www.mediamatters.org/video/2014/01/06/fox-regular-donald-trump-decries-climate-change/197432


Trump donates money to fight climate change. At some point in 2014, Trump donated $5,000 of his foundation's money to Protect Our Winters, an advocacy group dedicated to "mobilizing the outdoor sports community to lead the charge towards positive climate action." As the group's website explains, "If we're serious about slowing climate change, it's imperative that we decrease our dependence on fossil fuels and focus on cleaner sources of energy and electricity." According to the New York Daily News, Trump made the donation at the request of Olympic snowboarding gold medalist Jamie Anderson, who was one of the contestants on Trump's Celebrity Apprentice reality show. Anderson was participating on behalf of Protect Our Winters, which, she said on the show, "brings light and inspiration to climate change." Still, Trump remained a climate change denier. During the season premier, which aired in early 2015, Trump suggested that New York's cold weather undermined Gilbert Gottfried's belief in climate science: More info grist.org/briefly/the-scandal-embroiled-trump-foundation-once-donated-to-a-climate-advocacy-group/


"I'm not a believer in man-made global warming." During the GOP primary race, Trump kept up his climate denial. Here he is on Hugh Hewitt's radio show: "I'm not a believer in man-made global warming. It could be warming, and it's going to start to cool at some point. And you know, in the early, in the 1920s, people talked about global cooling…They thought the Earth was cooling. Now, it's global warming…But the problem we have, and if you look at our energy costs, and all of the things that we're doing to solve a problem that I don't think in any major fashion exists." More info www.hughhewitt.com/donald-trump-returns/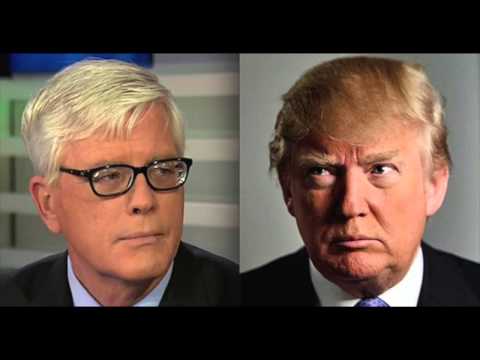 Trump says it's "ridiculous" for Obama to pursue the Paris climate agreement. The long-anticipated Paris climate negotiations began barely two weeks after the city was struck by a devastating series of terrorist attacks. As the talks kicked off, Obama called the summit "an act of defiance" against terrorism and urged the world leaders gathered there to agree to an ambitious deal to combat global warming. Trump took to Instagram to express his disapproval. "While the world is in turmoil and falling apart in so many different ways—especially with ISIS—our president is worried about global warming," he said. "What a ridiculous situation." More info www.instagram.com/p/-wWVZemhfC/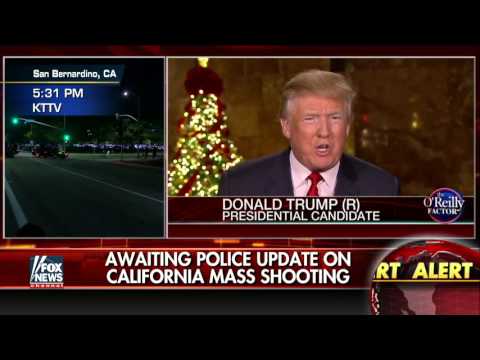 "A lot of it's a hoax," and "I want to use hair spray." During a campaign speech in Hilton Head, South Carolina, Trump criticized Obama for worrying too much about "the carbon footprint" of the greenhouse gas emissions that are causing climate change—an issue that Trump proceeded to conflate with the hole in the ozone layer. "I want to use hair spray," complained Trump. "They say, 'Don't use hair spray, it's bad for the ozone.' So I'm sitting in this concealed apartment, this concealed unit…It's sealed, it's beautiful. I don't think anything gets out. And I'm not supposed to be using hair spray?" He then returned to the subject of the climate hoax: "So Obama's talking about all of this with the global warming and the—a lot of it's a hoax, it's a hoax. I mean, it's a money-making industry, okay? It's a hoax, a lot of it." More info www.kansascity.com/news/local/news-columns-blogs/the-buzz/article55604115.html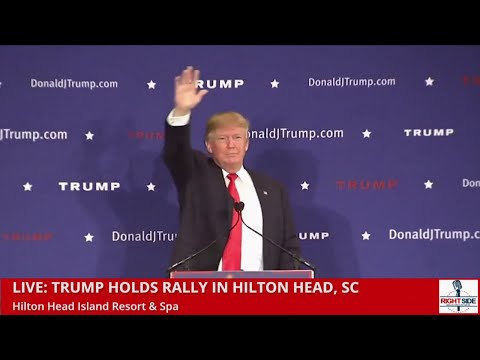 Trump says his claim that global warming is a Chinese hoax was a "joke." At a Democratic debate in January, Bernie Sanders criticized Trump, noting the real estate mogul "believes that climate change is a hoax invented by the Chinese." Trump responded the next day on Fox News, suggesting that his infamous 2012 tweet was a joke. "I think the climate change is just a very, very expensive form of tax," said Trump, according to PolitiFact. "A lot of people are making a lot of money…And I often joke that this is done for the benefit of China. Obviously, I joke. But this is done for the benefit of China, because China does not do anything to help climate change. They burn everything you could burn; they couldn't care less. They have very—you know, their standards are nothing. But they—in the meantime, they can undercut us on price. So it's very hard on our business." More info www.politifact.com/truth-o-meter/statements/2016/jan/24/bernie-s/yes-donald-trump-really-did-tweet-climate-change-h/


"Trump digs coal." Shortly after clinching the GOP nomination, Trump traveled to West Virginia, where he was endorsed by the West Virginia Coal Association. At a rally in Charleston, Trump pointed to signs being waved in the crowd. "I see over here: 'Trump digs coal,'" he said. "That's true. I do." Trump promised to bring back coal mining jobs by repealing Obama's "ridiculous rules and regulations." More info wvpublic.org/post/trump-digs-coal-charleston-rally


Trump wants to build a sea wall to protect his resort from global warming. Politico reported that one of Trump's golf clubs asked officials in County Clare, Ireland, to approve construction of a sea wall to guard against the dangers of sea level rise and "more frequent storm events." According to an environmental impact statement submitted with the application, "If the predictions of an increase in sea level rise as a result of global warming prove correct…it is likely that there will be a corresponding increase in coastal erosion rates…In our view, it could reasonably be expected that the rate of sea level rise might become twice of that presently occurring." More info www.politico.com/story/2016/05/donald-trump-climate-change-golf-course-223436


Trump says he "probably" called climate change a "hoax." In a remarkably odd exchange on Fox News, Bill O'Reilly asked Trump whether it was "true" that he had "called climate change a hoax." Trump replied that he "might have" done so following the release of the ClimateGate emails. "Yeah, I probably did," he added. "I see what's going on." Trump went on to say that fossil fuels "could have a minor impact" on the climate but "nothing [compared] to what they're talking about."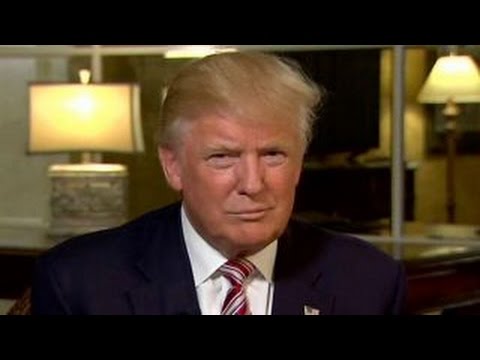 Trump denies saying climate change is a Chinese hoax. During the first debate, Clinton noted that Trump "thinks that climate change is a hoax perpetrated by the Chinese." In response, Trump simply lied. "I did not, I did not," he said. "I do not say that." Trump campaign manager Kellyanne Conway later attempted to clarify his position, telling the Huffington Post, "What he has said is, he believes [climate change] is naturally occurring and is not all man-made."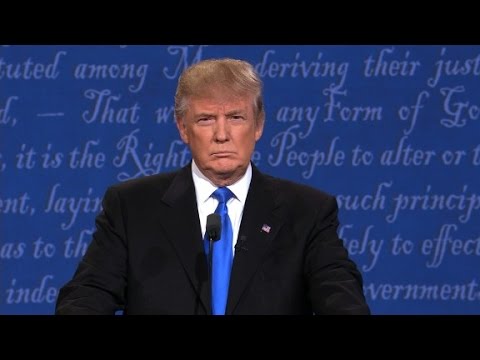 Trump's "default position" is that climate change "is a bunch of bunk." Following Trump's confusing New York Times interview, incoming White House chief of staff Reince Priebus sought to reassure supporters that the president-elect is, in fact, a climate change denier. "As far as this issue on climate change, the only thing he was saying, after being asked a few questions about it, is, 'Look, I'll have an open mind about it,'" Priebus explained on Fox. "But he has his default position, which is that most of it is a bunch of bunk. But he'll have an open mind and listen to people."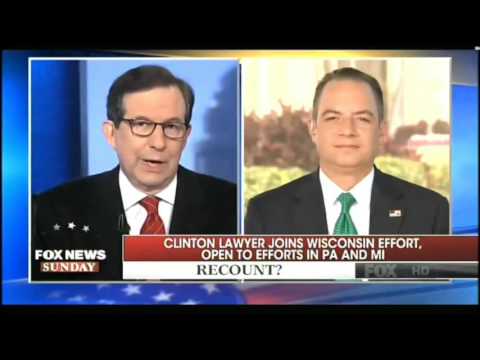 Donald and Ivanka Trump meet with Al Gore. As Donald Trump continues to indicate that he might be willing to change his position on climate change, which he has long called a "hoax," the president-elect met Monday with former vice president Al Gore, a prominent activist in the fight against global warming. More info www.washingtonpost.com/news/post-politics/wp/2016/12/05/ivanka-trump-to-meet-with-al-gore-to-discuss-climate-issues/?postshare=9521480963206164&tid=ss_tw&utm_term=.ac1336407b4e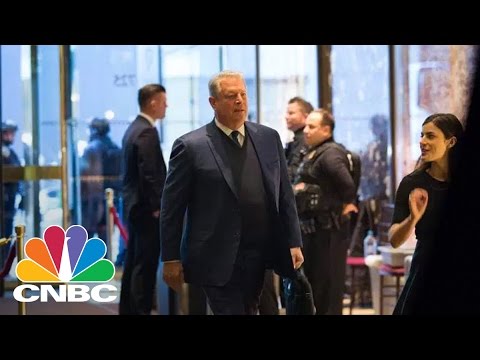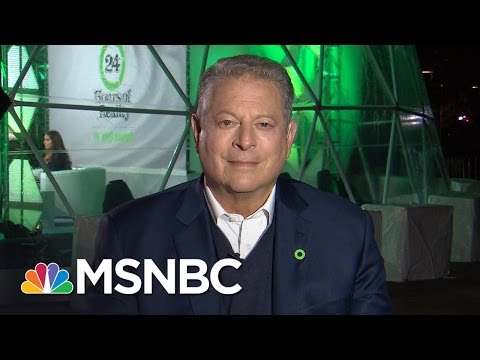 Trump plans to cut to climate research because it's "a waste of your money." The Trump administration released a budget proposal that would wipe out $100 million in funding for the EPA's climate work, including scientific research and the Clean Power Plan. The plan would eliminate international climate aid and scale back NASA's earth science research. Asked about the cuts to climate science, White House budget director Mick Mulvaney responded, "I think the president was fairly straightforward: We're not spending money on that anymore; we consider that to be a waste of your money to go out and do that."


Trump pledges executive actions that will "save our coal industry." At a campaign-style rally in Louisville, Kentucky, Trump said: "We are going to put our coal miners back to work. They have not been treated well, but they're going to be treated well now. Clean coal, right? Clean coal…As we speak, we are preparing new executive actions to save our coal industry and to save our wonderful coal miners from continuing to be put out of work. The miners are coming back."


"I will make my final decision on the Paris Accord next week!" Trump tweeted.


Trump is "wide open" on Paris accord. On CBS, Secretary of Defense James Mattis said that he sat in on recent discussions Trump had with other NATO leaders about the Paris deal. "The president was open, he was curious about why others were in the position they were in, his counterparts in other nations," said Mattis. "And I'm quite certain the president is wide open on this issue as he takes in the pros and cons of that accord."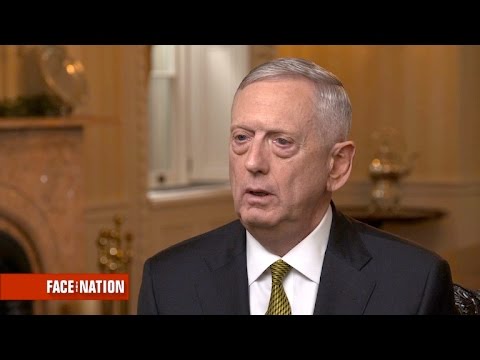 Spicer hasn't asked Trump if he believes humans contribute to warming. During a White House briefing, press secretary Sean Spicer was asked if Trump thinks human activity contributes to climate change. He responded, "Honestly, I haven't asked him. I can get back to you." More info www.motherjones.com/environment/2017/05/trumps-team-doesnt-know-if-he-thinks-global-warming-real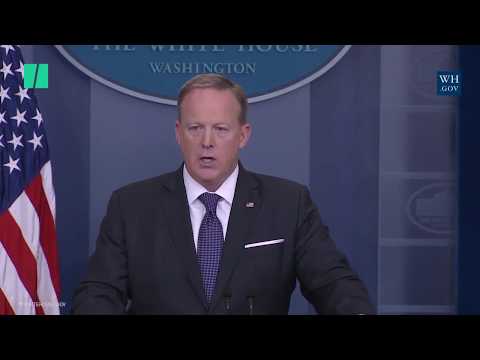 Trump announces he will pull out of Paris deal. In a speech in the White House Rose Garden, Trump announced his plan to withdraw the United States from the Paris climate deal. The president said he was open to renegotiating the agreement, but foreign leaders quickly made clear that wasn't possible. On a press call following the announcement, a reporter asked about Trump's views on climate science. "I have not talked to the president about his personal views on climate change," responded a White House official. "That's not the point." More info www.motherjones.com/environment/2017/06/trump-pulls-out-paris-climate-deal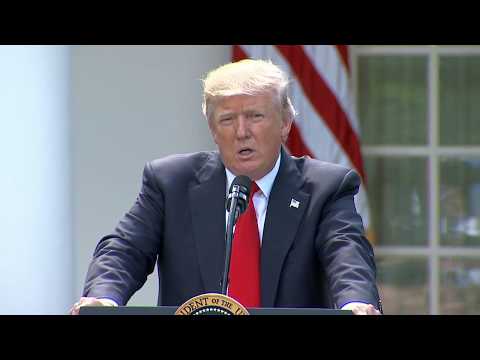 other interesting timelines
Man Utd's Major Trophies
North Korea: From Trump's inauguration to now
CR7 to the 600th Club Goal
All Mamamoo's Music Videos

Timeline
Chronology
History