Timeline of United States COVID19 million cases milestones
This is the timeline of United States COVID19 million cases milestones
Welcome to the timeline of United States COVID19 million cases milestones history past future previous next date day month year
1 case First Travel-related Case of 2019 Novel Coronavirus Detected in United States The Centers for Disease Control and Prevention (CDC) today confirmed the first case of 2019 Novel Coronavirus (2019-nCoV) in the United States in the state of Washington. The patient recently returned from Wuhan, China, where an outbreak of pneumonia caused by this novel coronavirus has been ongoing since December 2019. While originally thought to be spreading from animal-to-person, there are growing indications that limited person-to-person spread is happening. It's unclear how easily this virus is spreading between people. more...
www.cdc.gov/media/releases/2020/p0121-novel-coronavirus-travel-case.html
------------ The timeline data source:
www.worldometers.info/coronavirus/country/us/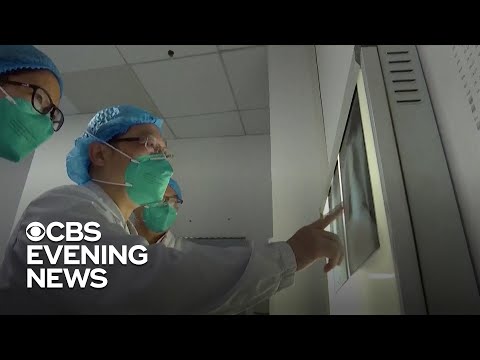 1,022,194 cases Deaths spiked as Covid-19 spread in March and April, new analysis finds Deaths across America spiked as Covid-19 began its spread, and many were never attributed to the new coronavirus, researchers reported Monday. "Notable increases" in deaths were seen in March and early April, the team led by the Yale School of Public Health found. This was especially true in New York and New Jersey, states hard-hit by the pandemic. The study was first reported by the Washington Post. Using data from the Centers for Disease Control and Prevention, the team found about 15,000 excess deaths from March 1 to April 4. During the same time, states reported 8,000 deaths from Covid-19. "That is close to double," Dan Weinberger, who studies the epidemiology of infectious diseases at Yale, told CNN. more...
edition.cnn.com/2020/04/27/health/deaths-spike-covid-spread/index.html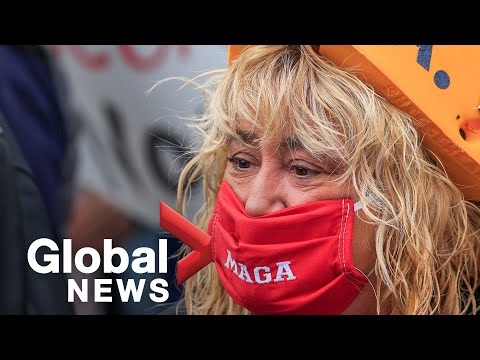 2,017,773 cases Protesters defy lockdown rules as U.S. death toll tops 110,000 As tens of thousands of people defied lockdown restrictions to protest George Floyd's death on Saturday, the number of coronavirus deaths in the United States surpassed 110,000 Saturday, according to NBC News' accounting of virus data. The nation has seen 1,916,237 cases and 110,041 deaths related to the COVID-19 pandemic, according to the data. The global death toll crossed 400,000, according to John Hopkins University statistics. Elsewhere India reported 9,971 new cases Sunday in another biggest single-day spike and has now surpassed Spain as the fifth hardest-hit by the pandemic with 246,628 confirmed cases and 6,929 fatalities. Fears continue to mount over the growing number of cases in Latin America, particularly Brazil where almost 673,000 cases have been recorded and over 36,000 people have died, according to John Hopkins University data. more...
www.nbcnews.com/health/health-news/blog/2020-06-07-coronavirus-news-n1226891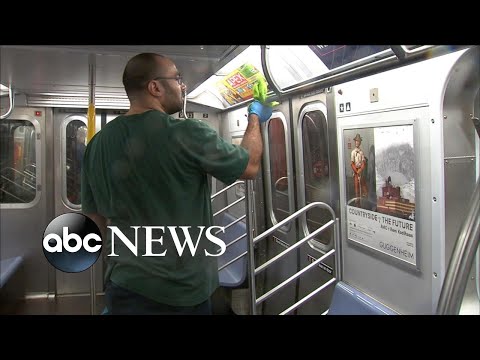 3,019,158 cases Soaring U.S. coronavirus cases, hospitalizations overshadow July 4 celebrations Rising coronavirus cases in 39 U.S. states cast a shadow over the nation's Fourth of July celebrations as health experts worried that holiday parties will cause a further spike in infections that could overwhelm hospitals. After towns and cities across the country canceled annual fireworks displays to avoid large crowds gathering, many Americans launched bottle rockets and roman candles from streets and suburban backyards to commemorate Independence Day. In the first four days of July alone, 15 states have reported record increases in new cases of COVID-19, which has infected nearly 3 million Americans and killed about 130,000, according to a Reuters tally. more...
www.reuters.com/article/us-health-coronavirus-usa-idUSKBN2460JQ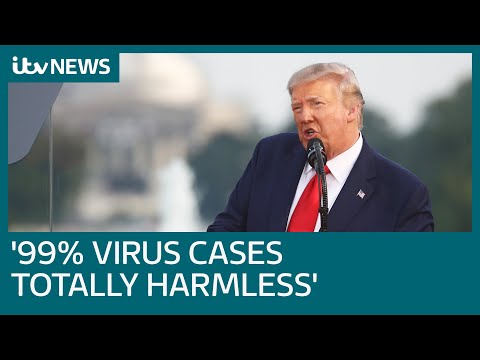 4,006,457 cases Trump embraces face masks as U.S. breaks coronavirus case records President Trump, who has publicly downplayed the importance of face coverings, called mask-wearing "Patriotic" on Monday as more states have mandated face masks amid surging coronavirus infections, hospitalizations and deaths across the country. "We are United in our effort to defeat the Invisible China Virus, and many people say that it is Patriotic to wear a face mask when you can't socially distance," he tweeted, using a phrase many have worried encourages racist targeting of Asians in the pandemic. "There is nobody more Patriotic than me, your favorite President!" Six months after the virus reached the United States, it continues to disrupt virtually every aspect of daily life — with the country regularly breaking its records for single-day cases — and local leaders are pondering new stay-at-home orders. more...
www.washingtonpost.com/nation/2020/07/20/covid-live-updates-us/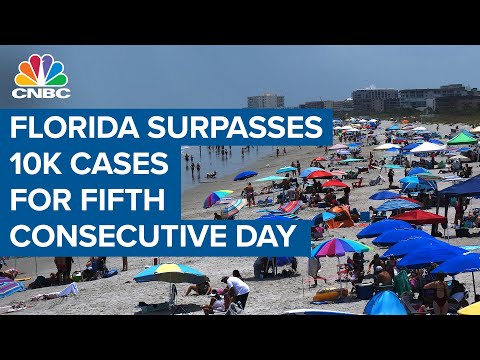 5,039,548 cases The U.S. has the worst coronavirus outbreak in the world: 'The numbers don't lie,' Dr. Fauci says White House coronavirus advisor Dr. Anthony Fauci agreed on Wednesday that the United States has the worst coronavirus outbreak in the world. "Yeah, it is quantitatively if you look at it, it is. I mean the numbers don't lie," Fauci said when asked during an interview with CNN's Dr. Sanjay Gupta whether the U.S. had the world's worst coronavirus outbreak. The U.S., which accounts for less than 5% of the world population, leads all other countries in global coronavirus infections and deaths. more...
www.cnbc.com/2020/08/05/dr-fauci-agrees-the-us-has-the-worst-coronvirus-outbreak-in-the-world-the-numbers-dont-lie.html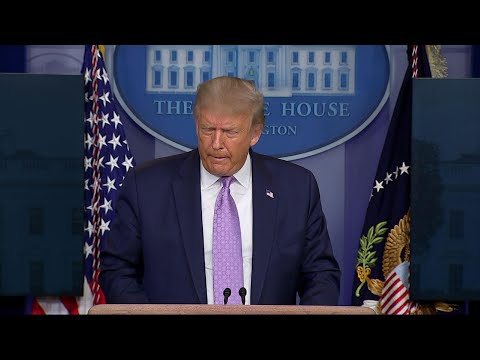 6,032,160 cases Demographers put COVID-19 death toll into perspective With over 170,000 COVID-19 deaths to date, and 1,000 more each day, America's life expectancy may appear to be plummeting. But in estimating the magnitude of the pandemic, University of California, Berkeley, demographers have found that COVID-19 is likely to shorten the average U.S. lifespan in 2020 by only about a year. Seeking to put current COVID-19 mortality rates into historic, demographic and economic perspective, UC Berkeley demographers Ronald Lee and Joshua Goldstein calculated the consequences of U.S. lives lost to COVID-19 in 2020 using two scenarios. One was based on a projection of 1 million deaths for the year, the other on the more likely projection of 250,000 deaths. Their findings, published online last week in the Proceedings of the National Academy of Sciences, conclude that 1 million deaths in 2020 would cut three years off the average U.S. life expectancy, while 250,000 deaths would reduce lifespans by about a year. more...
www.sciencedaily.com/releases/2020/08/200825160556.htm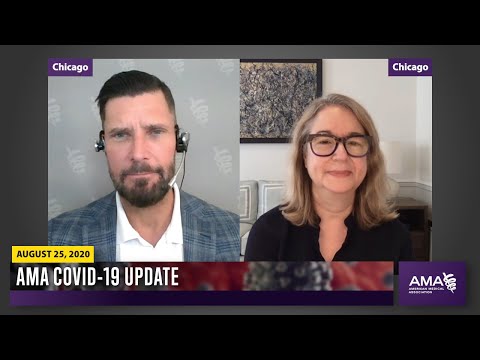 7,020,093 cases CDC now recommends all people exposed to COVID-19 get tested, reversing earlier controversial guidance The Centers for Disease Control and Prevention reversed controversial guidance on coronavirus testing Friday, now recommending that people who have been exposed to someone with COVID-19 should get tested, even if they're not symptomatic. If you have been in close contact with an infected person and do not have symptoms, "you need a test," the CDC said in an update to its website Friday. "Due to the significance of asymptomatic and pre-symptomatic transmission, this guidance further reinforces the need to test asymptomatic persons, including close contacts of a person with documented SARS-CoV-2 infection," the CDC says. The recommendation departs from guidance the agency issued at the end of August, which said that someone who was in close contact (within 6 feet) of an infected person for at least 15 minutes but doesn't have symptoms does not "necessarily need a test." more...
www.usatoday.com/story/news/health/2020/09/18/covid-testing-cdc-reverses-guidelines-asymptomatic-spread/5827365002/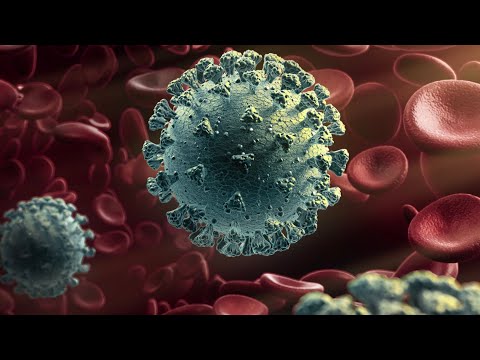 8,009,871 cases US reports more than 50K COVID-19 cases for third straight day; 9 states set record For the first time since mid-August, the U.S. has recorded its third consecutive day of more than 50,000 new COVID-19 cases as forecasters predict a death total as high as 233,000 by the end of the month. At least 57,420 new infections were reported across the country on Friday, bringing the total U.S. infections to over 7.6 million as of Saturday, according to data collected by Johns Hopkins University. There were 56,191 new cases Thursday and 50,341 reported on Wednesday. Meanwhile, a forecast by the Centers for Disease Control and Prevention hat combines data from nearly 40 independent models predicts U.S. deaths from COVID-19 could hit 233,000 by the end of the month. To date, over 213,800 people have died from COVID-19in the U.S., according to Johns Hopkins. more...
www.usatoday.com/story/news/nation/2020/10/10/covid-cases-us-reports-50-k-infections-3rd-day-world-sets-record/5952759002/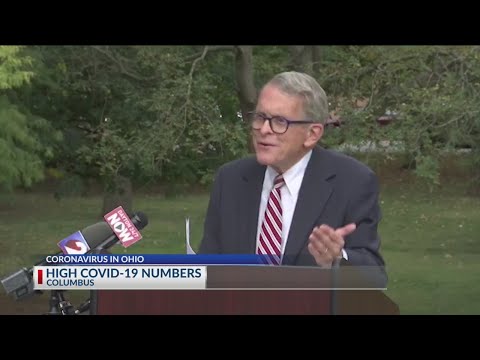 9,021,368 cases U.S. COVID-19 Cases Are Skyrocketing, But Deaths Are Flat—So Far. These 5 Charts Explain Why In just the last two weeks, the global daily tally for new COVID-19 cases has jumped more than 30%, according to TIME's coronavirus tracker, which compiles data from Johns Hopkins University. The steep upward trend is driven by viral waves in Europe and the United States that started in August and mid-September, respectively. On Oct. 23, the daily case count in the U.S. reached a new record high, suggesting that this wave will be worse than the one that swept the country over the summer. But despite this rapid uptick in cases, the daily death count in the U.S. is not yet rising at the same rate, and remains at lower levels than in April. At face value, a lower case-to-fatality rate suggests that fewer people who test positive for the virus are dying from it. But the virus hasn't necessarily become less lethal; it isn't mutating quickly enough for that to be the case. What's happening now is not a result of how the virus treats humans, but rather how humans are treating the virus—that is, how we test for it, how we avoid it and how we combat it. The following five charts explain how human-driven factors are, at least for the moment, keeping deaths from spiking as high as they did early in the pandemic, even as cases rise dramatically. more...
time.com/5903590/coronavirus-covid-19-third-wave/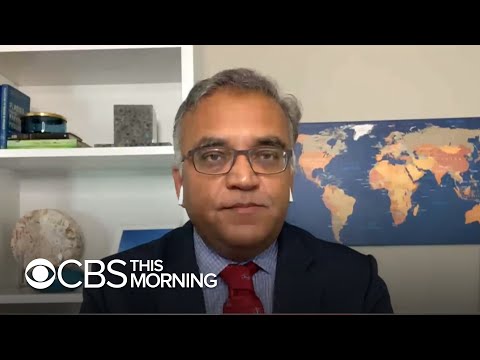 10,092,726 cases Coronavirus updates: U.S. reports 121,888 new cases; New York ramps up airport enforcement New recorded cases of the coronavirus jumped significantly in the U.S. on Thursday to 121,888, according to Johns Hopkins data. That's nearly 20,000 cases higher than the previous single-day record set on Wednesday. Reporting backlogs and errors have temporarily warped data before, so it's possible that's a factor here, too. But the trend is clear: infections are growing rapidly around the country. more...
www.cnbc.com/2020/11/06/coronavirus-live-updates.html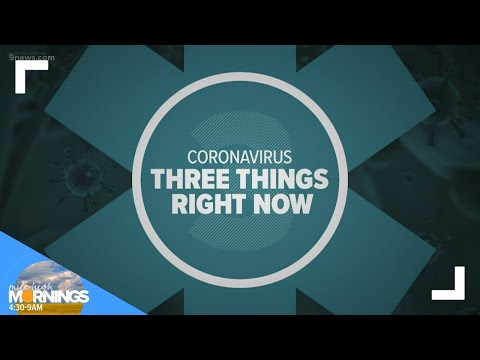 11,102,633 cases U.S. Shatters Global Record For Most Covid Cases And Hospitalizations (Again) United States' health officials reported more than 160,000 new coronavirus cases on Thursday, shattering the global record for the highest number of new Covid-19 infections recorded by any nation in a single 24-hour span, and with hospitalizations also at an all-time high, many states are being forced to take aggressive action. A total of 163,402 new cases of the novel coronavirus were reported in the U.S. on Thursday, a staggering number considering no other country on the planet has ever reported more than 98,000 cases in a single day. Cases are rising significantly in 46 of the 50 states, and 31 states have recorded more cases in the past week than inat any other week since the start of the pandemic. According to the Covid Tracking Project, hospitalizations due to Covid-19 infections also set a record on Thursday, soaring to 67,096. The virus killed at least 1,172 Americans on Thursday and, over the past week, an average of 1,076 Americans have died each day. more...
www.forbes.com/sites/tommybeer/2020/11/13/us-shatters-global-record-for-most-covid-cases-and-hospitalizations-again/?sh=4faee755516f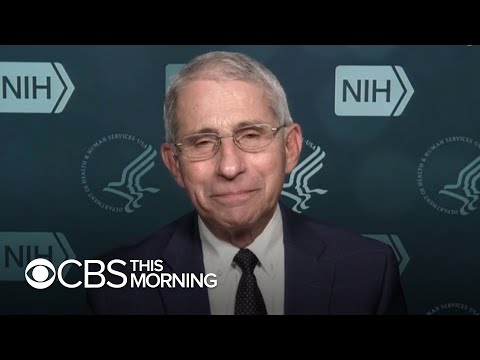 12,107,889 cases US coronavirus cases soar to new daily high of more than 185,000 Coronavirus cases in the United States reached another daily high Thursday with 185,759 new infections, according to Johns Hopkins University data. The previous record of 177,224 was set Friday. More than 252,000 people have died of Covid-19, the disease caused by the virus, and the US Centers for Disease Control and Prevention's ensemble forecast now projects the country's Covid-19 death toll could reach between 276,000 and 298,000 by December 12 -- just weeks after the US surpassed the 250,000 mark on Wednesday. more...
edition.cnn.com/2020/11/19/health/us-coronavirus-thursday/index.html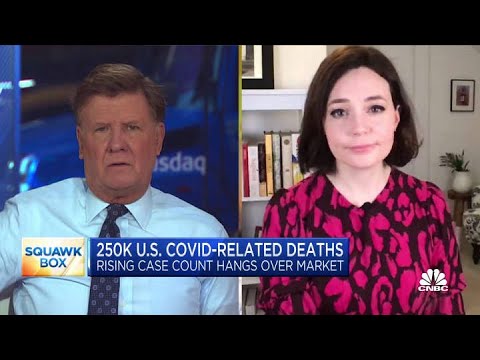 13,179,610 cases Coronavirus infections are higher than ever, but COVID-19 deaths are not. Why? For months, epidemiologists have predicted a spike in COVID-19 cases as winter approaches. Now it appears those dark forecasts were all too accurate. Coronavirus infections are rising across much of the United States, with the number of new daily cases nearing 200,000 for the past several days. That's about five times the number of new daily cases the U.S. was reporting as recently as September, according to the World Health Organization. In California, the average number of new coronavirus cases has tripled in the last month alone. The virus is now infecting more Californians every day than at any previous point in the COVID-19 pandemic, according to a Times analysis. more...
www.latimes.com/science/story/2020-11-25/coronavirus-infections-are-higher-than-ever-but-covid-19-deaths-are-not-why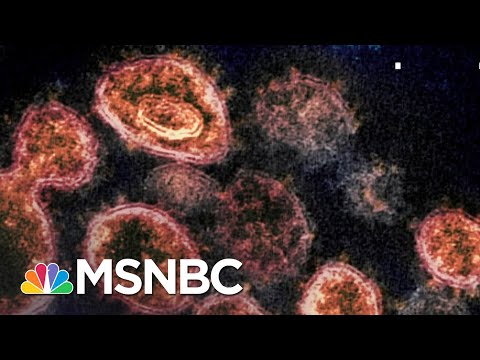 14,153,202 cases Coronavirus updates: 50 Americans died every hour of November; Florida hits 1M cases; Pence says vaccine could be shipped in 2 weeks The United States reported more than 4.4 million new coronavirus cases in November, far more than double any other month of the pandemic, a USA TODAY analysis of Johns Hopkins University data shows. The numbers are startling. The total case count is nearly what the nation reported in August, September and October combined. An average rate of 99 cases were reported every minute through the month. In November alone, one of every 22 North Dakota residents tested positive. In South Dakota, it was one of 26; Wyoming, one of 29; Iowa, one of 31. The U.S. also reported 36,918 deaths in November, a toll higher than all months but April and May. The fatalities totaled more people than the U.S. lost in the entirety of the Korean War. On average, 50 Americans died every hour. more...
www.usatoday.com/story/news/health/2020/12/01/covid-news-cdc-vaccine-anchorage-california-florida-schools/6470606002/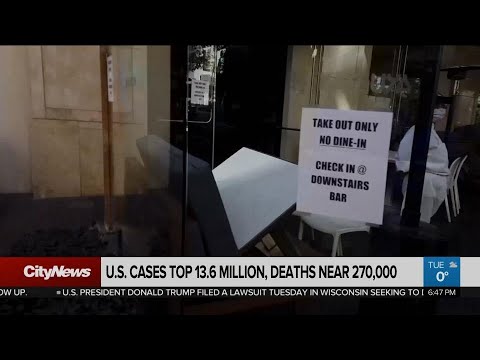 15,033,461 cases COVID-19 was the leading cause of death in the U.S. this week, report says COVID-19 was ranked as the leading cause of death in the U.S. this week, with 11,820, according to the Institute for Health Metrics and Evaluation. That's more than the number of Americans who died from ischemic heart disease (10,724), tracheal, bronchus and lung cancer (3,965), and chronic obstructive pulmonary disease (3,766). In the U.S., coronavirus cases have surpassed 14.3 million, and more than 278,500 deaths have been recorded, according to figures from Johns Hopkins University. A model often used by the White House said the death toll could hit half a million by March 1 if the current trend continues. That same model said if Americans wore masks for the next four months, it could save 66,000 lives. more...
www.cbsnews.com/news/covid-19-leading-cause-of-death-united-states-this-week/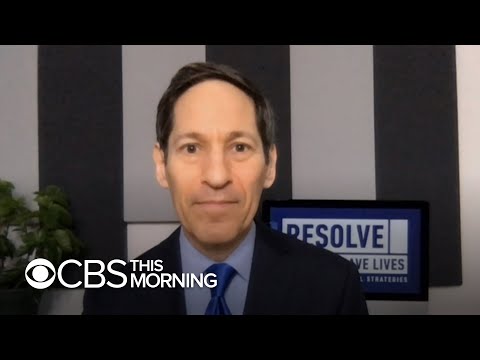 16,085,085 cases U.S. Breaks Coronavirus Record With 3,124 Deaths Wednesday, More Than D-Day or 9/11 The United States set another grim pandemic record Wednesday, recording 3,124 coronavirus-related deaths, according to data complied by Johns Hopkins University. The death toll surpasses the previous high of 2,879 set last Thursday. It's the first time the country has surpassed the 3,000 mark and the ninth time since Nov. 24 it has reported more than 2,000 deaths. Wednesday's toll eclipsed American deaths on the opening day of the Normandy invasion during World War II: 2,500, out of some 4,400 allied deaths. And it topped the toll on Sept. 11, 2001, as well: 2,977. more...
spectrumnews1.com/oh/columbus/health/2020/12/10/u-s--breaks-coronavirus-record-with-3-124-deaths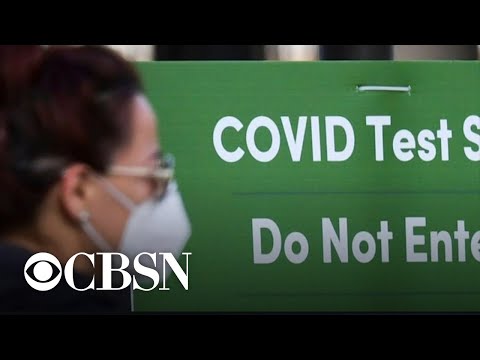 17,153,457 cases Distribution Begins for First Covid-19 Vaccine Authorized in the United States The Food and Drug Administration approved Pfizer-BioNTech's Covid-19 vaccine for emergency use on Friday, setting off a flurry of logistical steps that have led to the first vaccine doses being administered today. Based on distribution priorities outlined by the Centers for Disease Control and Prevention last week, states have created guidelines that put frontline healthcare workers and residents of long-term care facilities first in the queue for vaccines, Ed Cara reports for Gizmodo. Today, critical care nurse Sandra Lindsay of the Long Island Jewish Medical Center in Queens, New York, received the first dose of Pfizer's vaccine in the United States, reports ABC News. more...
www.smithsonianmag.com/smart-news/distribution-begins-first-covid-19-vaccine-authorized-united-states-180976548/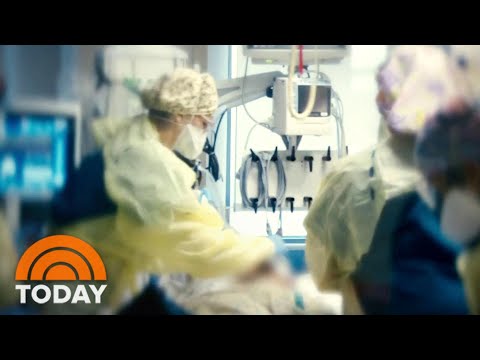 18,097,992 cases The Latest: US reaches nearly quarter million daily cases The United States added a record of nearly a quarter million coronavirus cases in the past day. Health experts says the record could increase as cases surge in various parts of the country and health care systems struggle to keep up. Along with 249,709 new cases, there were an additional 2,814 reported deaths nationwide in the past 24 hours. That pushed the confirmed U.S. death toll past 313,000, according to researchers at Johns Hopkins University. California led the case surge with 48,221 more infections. Almost 17,000 people are hospitalized in California and health officials are scrambling to find enough beds for patients. Texas, Florida, New York and Tennessee all registered more than 10,400 new cases. more...
apnews.com/article/turkey-coronavirus-pandemic-china-coronavirus-vaccine-michael-pence-1c4be49acc0fd69f4b9248f53cb8491e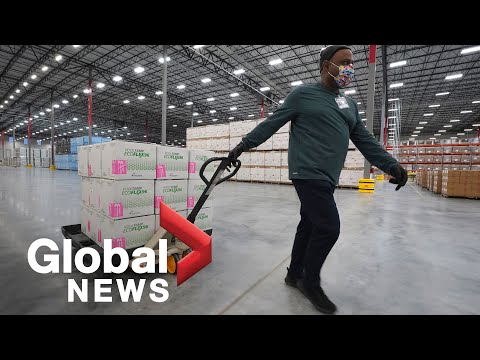 19,131,463 cases Coronavirus aid at risk as US lawmakers block Trump's changes US lawmakers on Thursday (Dec 24) blocked attempts to alter a US$2.3 trillion (S$3 trillion) coronavirus aid and government spending package, rejecting President Donald Trump's demand for extensive changes and leaving benefits for millions of Americans at risk. Democrats in the House of Representatives sought to increase direct payments to Americans included in the Bill from US$600 to US$2,000 per person as part of a coronavirus economic relief initiative, acting on one of Trump's requests. Trump's fellow Republicans, who oppose the higher amount, blocked that effort. more...
www.straitstimes.com/world/united-states/lawmakers-block-trumps-requested-changes-on-coronavirus-aid-bill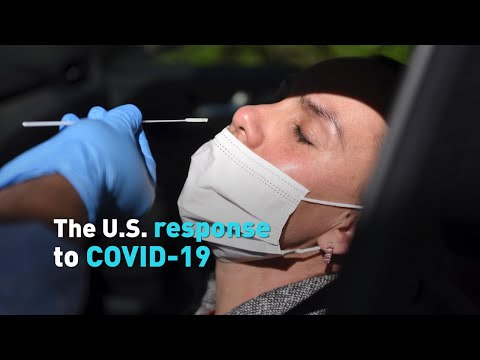 20,217,241 cases US Again Breaks Record for COVID-19 Deaths in a Day The United States set another record for COVID-19 deaths Tuesday, with 3,725 people succumbing to the disease, according to data compiled by Johns Hopkins University. The previous high was 3,682 on Dec. 16. The U.S. has now surpassed 3,000 daily deaths seven times since Dec. 9. The number of new infections Wednesday was 201,555. And the number of coronavirus-related hospitalizations climbed to a record 124,686, according to The COVID Tracking Project. Cases are on the rise in all 50 states compared to a week ago. more...
www.ny1.com/nyc/all-boroughs/health/2020/12/30/us-again-breaks-record-for-covid-19-deaths-in-a-day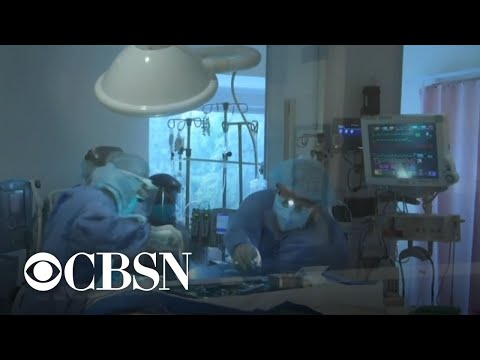 21,113,528 cases Fauci Suggests Slow Pace of US Coronavirus Vaccinations to Pick Up Vaccinations against the coronavirus are off to a slow and chaotic start in the United States, but the country's top infectious disease expert held out hope Sunday that the pace will soon pick up. "We are not where we want to be, no doubt about it," Dr. Anthony Fauci told ABC News' "This Week" show. "We need to catch up." So far, the U.S. has distributed 13 million doses of two vaccines produced by drug makers Pfizer-BioNTech and Moderna throughout the country but only 4.2 million shots have ended up in the arms of Americans. "The vaccines are being delivered to the states by the federal government far faster than they can be administered!" President Donald Trump said on Twitter. more...
www.voanews.com/usa/fauci-suggests-slow-pace-us-coronavirus-vaccinations-pick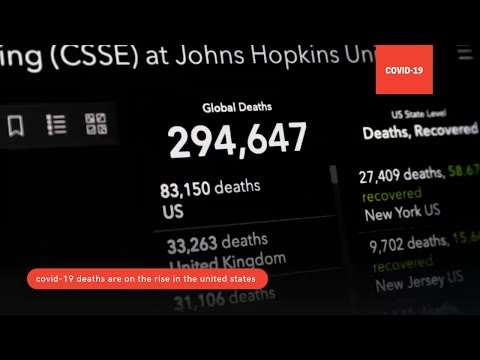 22,132,045 cases The US reported more than 4,000 Covid-19 deaths in one day for the first time ever The US reported more than 4,000 Covid-19 deaths Thursday -- the most virus-related deaths the country has reported in one day since the pandemic's start. It's the third day in a row of record daily deaths from the disease, according to data from Johns Hopkins University, while the number of people who have been infected topped more than 21.56 million. The Centers for Disease Control and Prevention's most recent forecast projected there will be between 405,000 and 438,000 deaths by the end of the month. The previous forecast, published December 30, projected up to 424,000 deaths by January 23. more...
edition.cnn.com/2021/01/07/health/us-coronavirus-thursday/index.html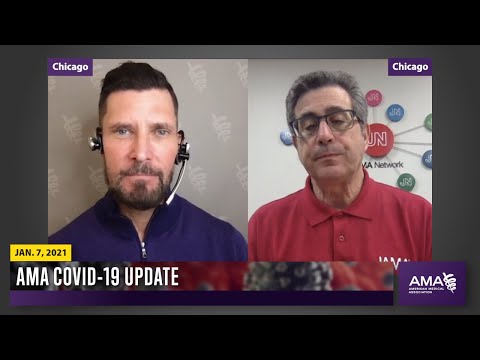 23,149,785 cases At this rate, January will be the deadliest month of Covid-19 in the US It took about 90 days for the United States to reach its first 2 million cases of coronavirus last year. But it took just 10 days to hit 2.2 million cases in 2021, according to data from Johns Hopkins University. And new infections, hospitalizations and deaths keep soaring. more...
edition.cnn.com/2021/01/10/health/us-coronavirus-sunday/index.html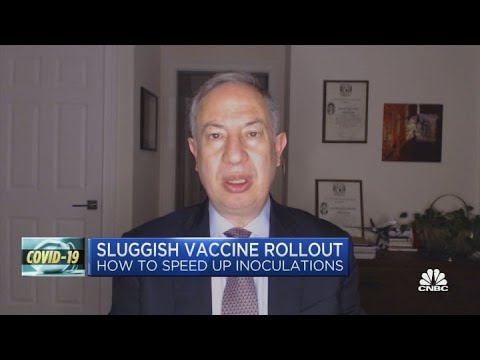 24,103,058 cases US CDC warns new COVID variant could be dominant strain by March The United States CDC says a more transmissible COVID-19 variant – first discovered in the United Kingdom – has been found in 10 US states. A new, more transmissible variant of the coronavirus first discovered in the United Kingdom has been detected in 10 US states, the US Centers for Disease Control and Prevention (CDC) has said, warning that it could become the dominant circulating variant in the United States by March. The variant, known as B.1.1.7, is believed to be twice as transmissible as the current version of the virus circulating in the US, but so far, there is no evidence that it causes more severe illness or is transmitted differently. more ...
www.aljazeera.com/news/2021/1/15/more-transmissible-uk-covid-19-variant-found-in-10-us-states-cdc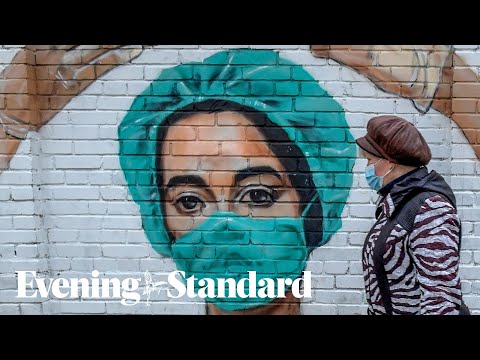 25,003,272 cases As virus surges, states reporting shortages of vaccine NEW YORK (AP) — The push to inoculate Americans against the coronavirus is hitting a roadblock: A number of states are reporting they are running out of vaccine, and tens of thousands of people who managed to get appointments for a first dose are seeing them canceled. About half of the 31 million doses distributed to the states by the federal government have been administered so far, though only about 2 million people have received the two doses needed for maximum protection against COVID-19, according to the Centers for Disease and Control and Prevention. The full explanation for the apparent mismatch between supply and demand was unclear, but last week the U.S. Health and Human Services Department suggested that states had unrealistic expectations for how much vaccine was on the way. more ...
www.modernhealthcare.com/safety-quality/virus-surges-states-reporting-shortages-vaccine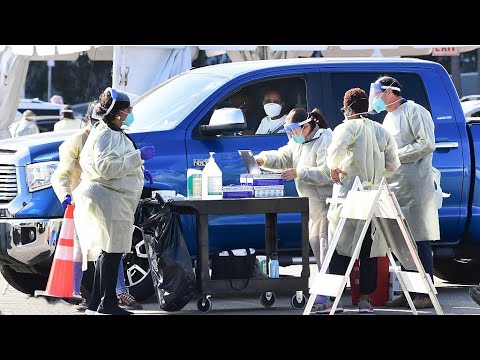 26,011,222 cases Travelers Prohibited from Entry to the United States Several Presidential proclamations established restrictions on the entry of certain travelers into the United States in an effort to help slow the spread of coronavirus disease 2019 (COVID-19). more ...
www.cdc.gov/coronavirus/2019-ncov/travelers/from-other-countries.html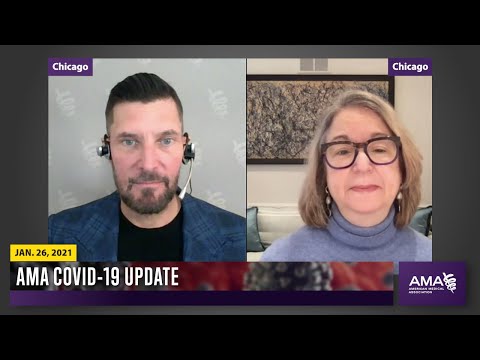 27,042,190 cases Biden Announces Increase in COVID-19 Vaccines The White House announced Tuesday new measures to increase the rate of vaccinations against COVID-19, including distributing vaccines to select pharmacies across the country. "Building on last week's announcement, the Biden-Harris Administration will increase overall, weekly vaccine supply to states, Tribes, and territories to 10.5-million doses nationwide beginning this week," a statement from the White House said, noting that this constitutes a 22% increase in vaccine supply since President Joe Biden took office January 20. more ...
www.voanews.com/covid-19-pandemic/biden-announces-increase-covid-19-vaccines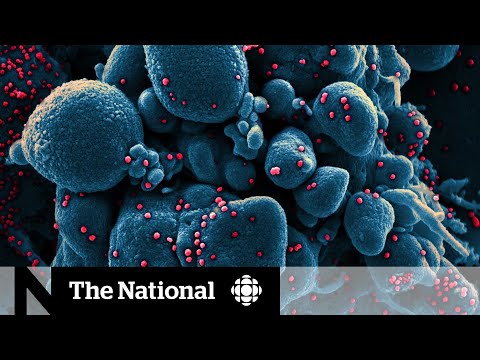 28,006,516 cases CDC says if you're vaccinated you can skip COVID-19 quarantines Vaccinated individuals have to meet key criteria. People who have been fully vaccinated against COVID-19 do not need to quarantine if they have been exposed to someone who is infected with the virus, the Centers for Disease Control and Prevention (CDC) says. "Vaccinated persons with an exposure to someone with suspected or confirmed COVID-19 are not required to quarantine if they meet all of the following criteria," the CDC said in updated guidance Wednesday. more ...
thehill.com/changing-america/well-being/prevention-cures/538449-cdc-says-if-youre-vaccinated-you-can-skip-covid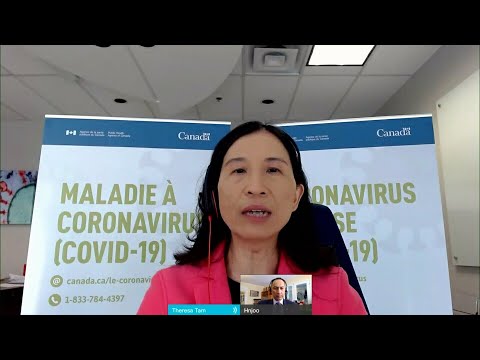 other interesting timelines
Will Smith
10 of Obama's greatest accomplishments.
Adele - Discography
Man Utd's Managers
Timeline
Chronology
History